Looking for a resilient
media delivery workflow
Hong Kong's Now TV wanted to establish a foundation for its new HD services by migrating to an efficient MPEG-4 encoding solution that not only would provide high visual quality, but also assure interoperability and compatibility with other components, straightforward management of a 24/7 media delivery workflow, and the reliability and resilience to ensure maximum uptime.
The company took on a further challenge by initiating a video infrastructure expansion—designed and built according to the same requirements—that would support the subsequent launch of VOD, IPTV, and OTT services.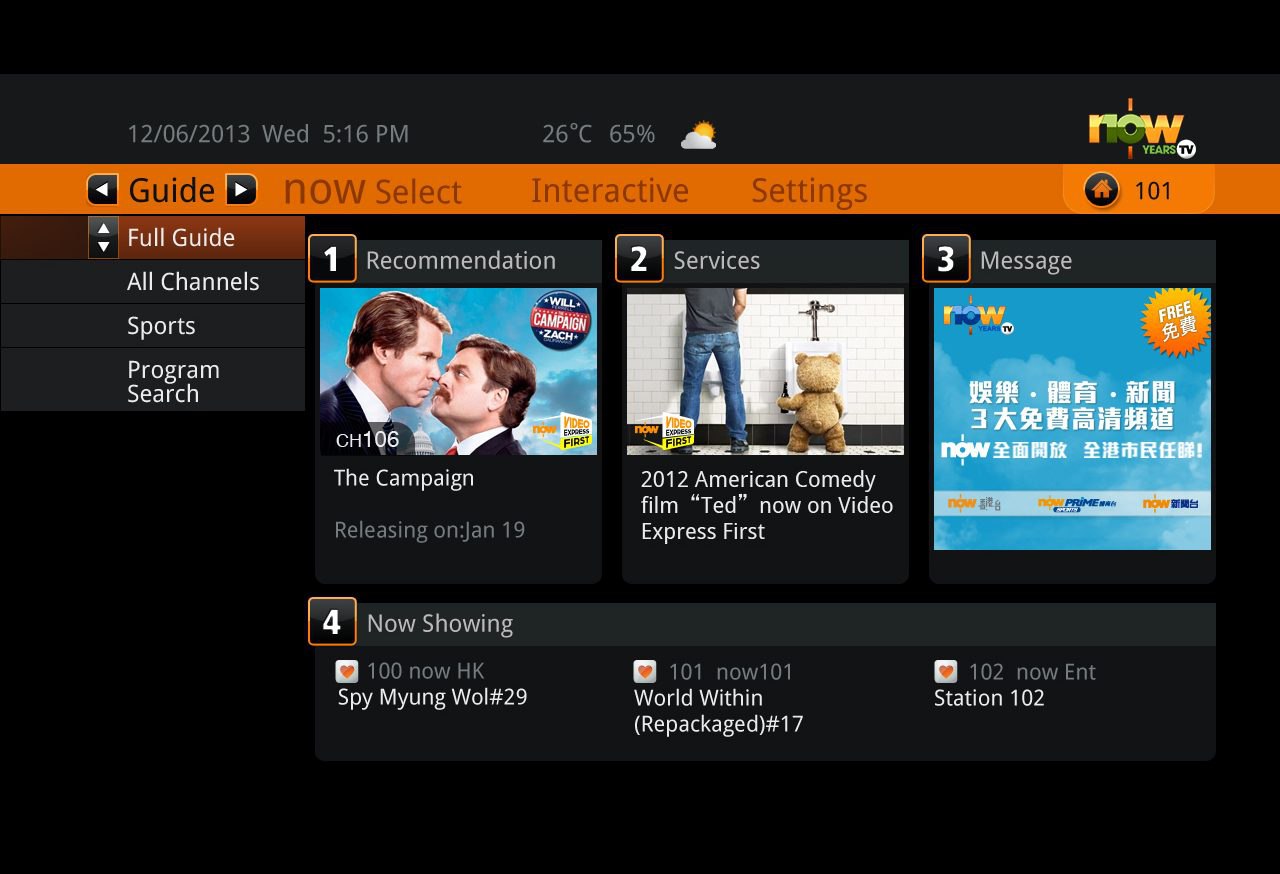 The high encoding efficiency of the Harmonic systems has enabled Now TV to grow through the continual expansion of its content library. Now TV today boasts one of the world's largest commercial IPTV deployments, as well as the largest video library in Hong Kong.
At the same time, the Harmonic video infrastructure as a whole has provided a simple, cost-effective model for performing and managing the many elements of the company's multiplatform media distribution operations.
Now TV has been able to grow exponentially as a service provider, and also to become a content provider supplying homegrown content to Thailand, Malaysia, Singapore, USA and Canada.
Harmonic's VOS360 Platform was a perfect fit
Harmonic first provided now TV with high-efficiency MPEG-4 systems that enable the output of more than 200 high-quality SD and HD broadcast channels, and then supplied the media company with an extensive video infrastructure incorporating more than half of the Harmonic product line.
A full complement of Harmonic systems today powers Now TV operations ranging from contribution and the headend to multiscreen content creation, playout, and delivery, all while providing high reliability, smooth interoperability, and consistent performance that enable the company to continue its rapid growth.