Looking for a flexible
HD production workflow
Korea National Open University (KNOU) is a Seoul-based university that specializes in distance learning and, to this end, provides approximately 180,000 students with content via Open University Network(OUN) – television broadcast, Web streaming & download, and IPTV, Satellite TV.
In creating this educational content, the university had been relying on a tedious and time-consuming tape-based production workflow. KNOU's challenge was to replace this costly, inefficient workflow with a faster, more flexible file-based HD production workflow.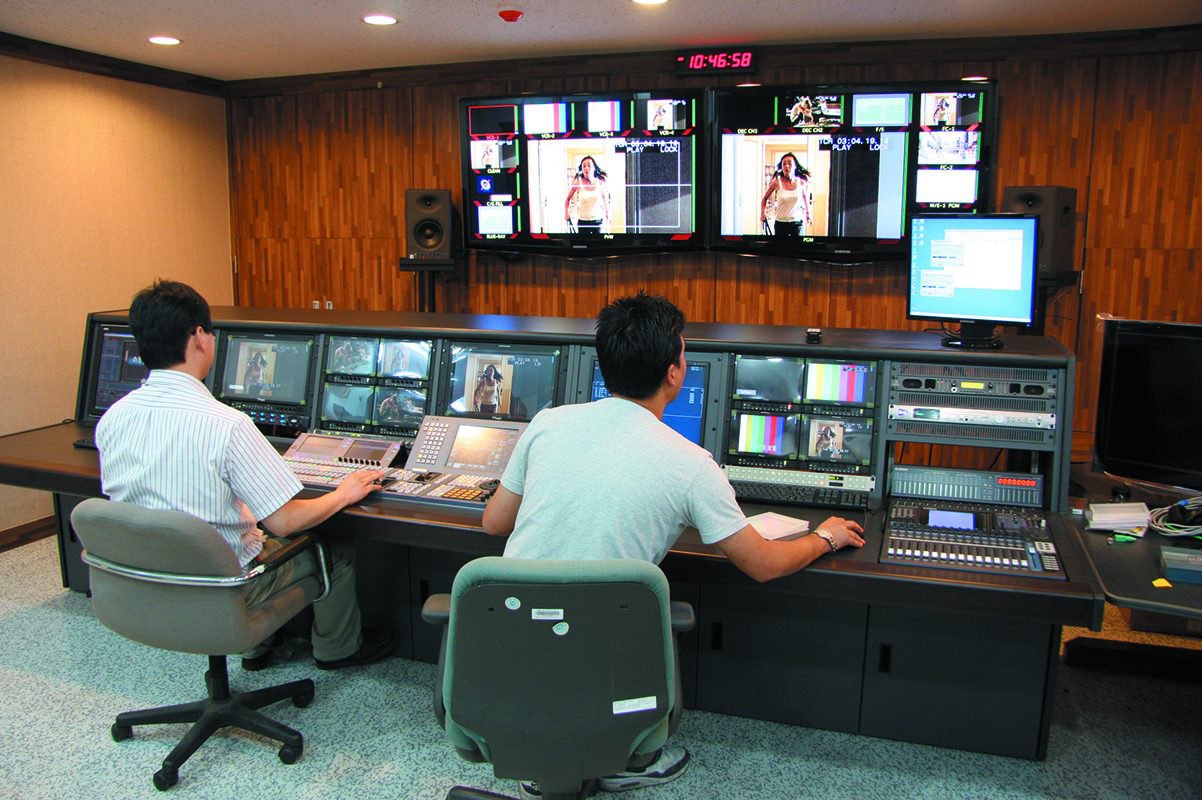 The university's Harmonic platform, built on the Spectrum server and Harmonic MediaGrid system, provides KNOU staff with fast, convenient, and reliable media access from ingest through the editing of lectures and other distance-learning content.
The Harmonic systems' native support for 50-Mb/s XDCAM HD files enables simple real-time file transfers to Final Cut Pro nonlinear editors via open protocol, and the Harmonic API has enabled KNOU to give users VTR-like control of media on the Spectrum systems.
A KONAN content management system transcodes content as required and creates the low-resolution versions of video, stored on the Harmonic MediaGrid system, that enable simultaneous browsing and searches by multiple client systems.
Harmonic's Spectrum X provides flexibility
A new Harmonic video infrastructure at Korea National Open University (KNOU) has enabled the university to transition to an efficient, cost-effective tapeless workflow in the production of its distance-learning content.
The university installed two SD and two HD Spectrum™ media server systems within its sub-control room to support its production operations and to provide convenient media access for the facility's Apple Final Cut Pro nonlinear editors.