Looking for a future-proof
shared storage system
Sneaky Big Studios, one of the most technologically advanced production/post-production studios in the Southwestern US, was envisioned as a fully integrated facility, capable of supporting a vast range of applications, including television and video production, commercials, movies, corporate projects, music videos and recording sessions.
To do this, it needed to incorporate best-of-breed equipment, custom software, IP connectivity and sophisticated, flexible 4K-ready systems for a future-proof infrastructure.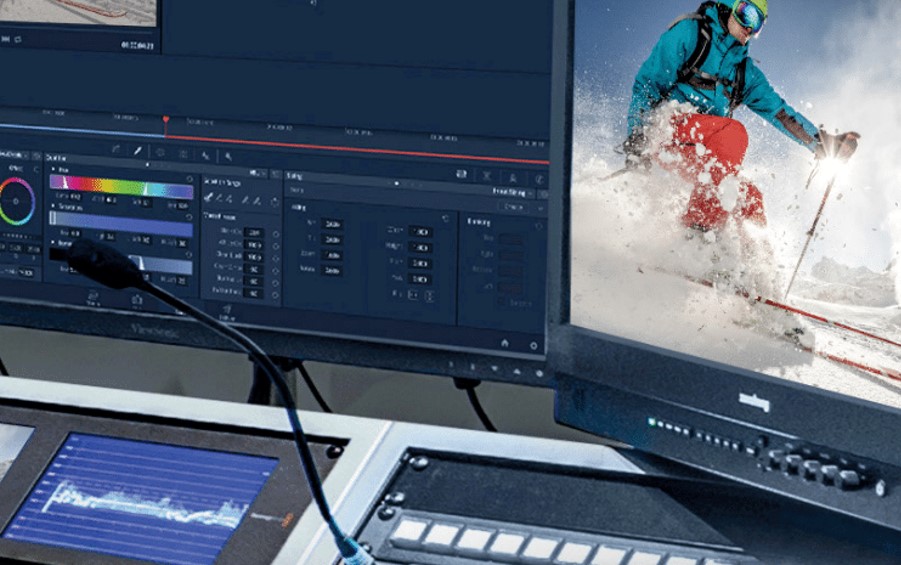 Sneaky Big Studios
gets results
As a next-generation shared storage system optimized for demanding media workflows, the Harmonic MediaGrid® 4000 system has proved to be a perfect fit for Sneaky Big Studios and the facility's 4K online post workflow.
With MediaGrid 4000 shared storage supporting the real-time work with 4K source formats, without the need for proxies, Sneaky Big Studios is able to turn around projects at a quality and speed that rival that of major facilities in New York or Los Angeles.
Harmonic's MediaGrid was a perfect fit
Systems integrator and software developer DigitalGlue deployed a Harmonic MediaGrid 4000 high performance, scale-out shared storage system providing 540 TB of useable storage capacity that delivers the performance comparable to a Fibre Channel storage area network (SAN) but with the simplicity and scalability of Ethernet-based network-attached storage (NAS).