Reduce latency from
glass to glass
Shop LC, based in Austin, Texas and the sister company The Jewelry Channel (TJC) are leaders in online auction and shopping for retail, jewelry and lifestyle products. The service is live auction-based, with constant changes in product availability and price changes.
The online retailers now live stream with CMAF/DASH using the VOS®360 Media SaaS and Harmonic's low latency ViBE®CP9000 encoders. This dramatically reduces the time from glass to glass from over a minute to just seconds. VOS360 also allows Shop LC and The Jewelry Channel (TJC) to create high-quality VOD assets to use on their website with a robust time-shift feature. The SaaS model ensures that the service performance is always at its best, thanks to Harmonic's team of experts that oversee the video streaming platform 24/7.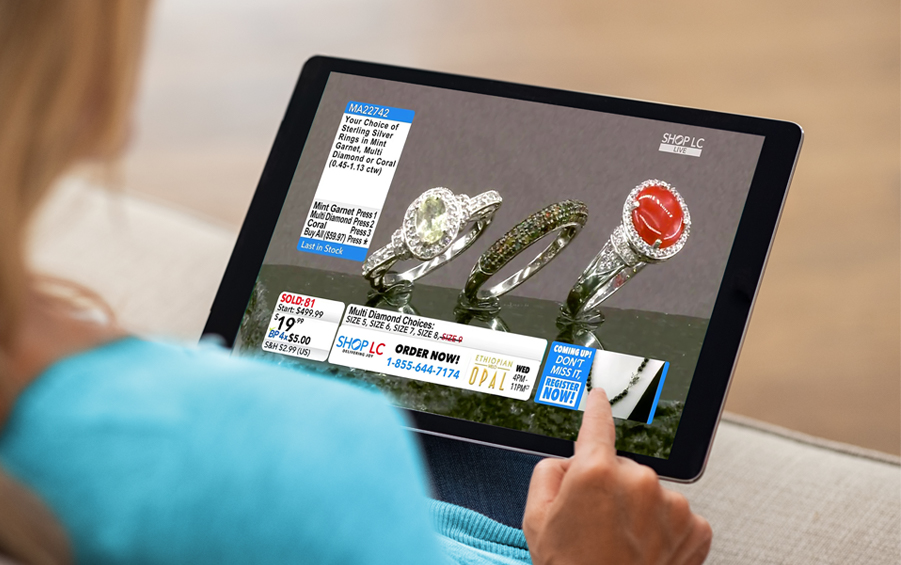 Shop LC & TJC
get results
The retailers can now scale to add channels, and have already added two copies of the Shop LC channel since the initial VOS360 launch. Shop LC has also added a disaster recovery (DR) playout service for their terrestrial feeds to MVPDs. The shopping channels are now thinking to replace their on-premises playout system, and create pop-up channels in the near future. Harmonic's VOS360 media is ready to provide powerful workflows in the cloud and the flexibility to expand playout capabilities as the retailers grow.
High availability for live streaming
and VOD content.
Innovative encoding techniques
for low latency streaming.
Test, design, deploy
and launch fast with confidence.
Harmonic's VOS360 Media was a perfect fit
The VOS360 Media was deployed fast with powerful workflows to optimize the live stream for online shopping, and improve engagement for monetization. With the graphics add-on feature the retailers were able to implement 888 different tracking numbers to track where orders are coming from.
RTMP support is integrated in the VOS360 Media and enables Shop LC to stream live video directly to social media sites like Facebook and YouTube. The platform also delivers live streams to popular web browsers, as well as on Apple TV, Android devices, Google Chromecast, smart TVs, Roku set-top boxes, and iOS devices.