Stream live sports
on every screen
Mola is the fastest growing entertainment network in Indonesia. It chose Harmonic's VOS®360 Media SaaS to power fourteen OTT HD channels for live sports and four 24/7 linear channels. The VOS360 Media gave Mola the power to provide the first-ever live UHD HDR streaming of UEFA Euro 2020 football matches in Indonesia.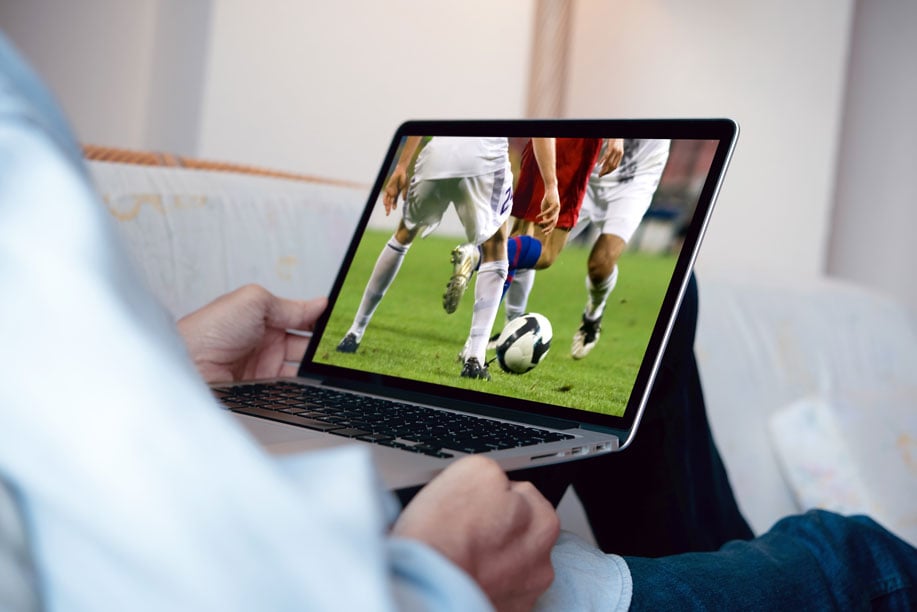 Mola can now scale rapidly for high-demand live events with increased service availability and guaranteed uptime for both linear and OTT delivery.
Mola required the capability to stream live events with the agility to scale up and down with ease. Harmonic's VOS360
media
receives live content at the source, transfers it to the cloud and then delivers it right to viewers' screens. The VOS360
media
's multi-tiered, multi-CDN approach is an important success factor and can handle millions of simultaneous live viewers with real-time scaling.
Mola also uses the VOS360
media

to deliver linear channels to affiliates, anywhere in the world. Harmonic's VOS360 SaaS simp

lifies all stages of the media processing and delivery chain to provide both streaming and linear TV with a single

platform

.
Four linear TV channels delivered with pristine video quality, around the clock.
The multi-tiered, multi-CDN is a key success factor for Mola to ensure efficient video delivery.
Massive audiences watch premium and live sports content on Mola's video services.
Harmonic's VOS360 Media launches channels fast
The VOS360 media simplifies the live streaming workflow to launch services fast with the highest level of service reliability. This assurance is crucial for operators to stream high-demand live events like the English Premier League (EPL) and the UEFA Euro Championship.
The system design and integration for Mola took one month and the service was up and running just two weeks after deployment.
Harmonic's EyeQ™ AI-based encoding technology on the VOS360 media improves the streaming quality for Mola's service to securely deliver crystal-clear UHD HDR video to a large variety of devices.