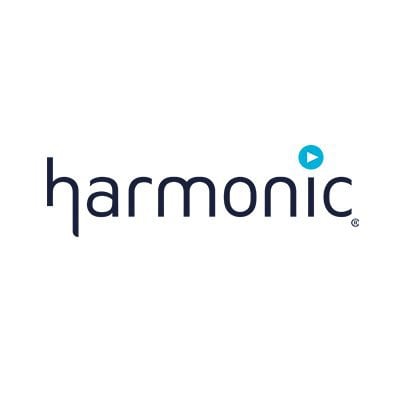 What did we learn from CES 2017?
CES 2017, the ultimate, fantastical La La Land for us "nerds," is sadly over. But the first tech treat of 2017 certainly deserves its quota of copious reflection and analysis. I had three objectives this year, update on UHD screen and service rollout, a look at cyber security from a broadcast and content protection standpoint and sample the best VR and AR offerings on show. While I'm sure we're all excited about networked refrigerators with cameras, silver-lined underwear to protect you from the worst effects of mobile coverage and toothbrushes that tell you off for not brushing correctly, video was my primary focus!
Regulars to my blog will no doubt expect me to have feasted on the latest TV innovations, but consistent with my new year's resolution to do things differently in 2017, it was cyber security that was my first port of call. I spent a fascinating day at the Cyber Security Forum. People watching has always been a favorite pastime and there was nothing like seeing the recent hacking scandal dissected from both a commercial, technical and political angle by those expert in the field. Engaging enough to hold my attention and stave off the worst effects of jetlag. Who wouldn't relish seeing such a hot topic explained, most interestingly by those with few days remaining in government office. This might first appear a tenuous link to my primary interest of video, but the best case studies were focused on media organizations being brought to their knees by highly organized hackers. Video is well and truly ensconced in the networked, cloud domain, and as such, a gold mine for hackers interested in political or fraudulent gain, as well as kids in a bedroom striving for internet glory by bringing down a major network. More on this in a future blog, but suffice to say, this is sadly an issue that will become a much bigger issue this year. Plenty will learn a painful lesson after an event and realize that retrospective action is much more costly and the fallout hugely damaging to brands. Networked ubiquity comes at a price for the ill prepared.
A year is a long time in the consumer industry and the latest UHD offerings concentrated on HDR, including innovation to extend viewing angle and promote compatibility with catch-up and movie streaming services, as well as the few dedicated DTH UHD channels. HDR10 forms the base expectation of anyone purchasing an HDR capable UHD screen. However, the sobering fact is that only 10% of the screens shipped in 2016 are HDR capable, rising to 20% in 2017, making the early adopters of non-HDR capable UHD screens a potential problem for broadcasters wrestling with HDR complete workflows. No surprise then that HDR content is being largely restricted to the closed environment of Blu-Ray, where interoperability and large bit rates are easily managed compared with live TV. This is not to say that the HDR needs of live and legacy SDR content were not addressed. Both Dolby Vision and Hybrid Log Gamma featured heavily on the show floor for those seeking out the political and technical intrigue behind UHD. With the final decision on HDR for ATSC 3.0 due, there was much promotional activity on behalf of the various HDR proponents. Technicolor also gained traction with screen manufacturer support for Advanced HDR, an all-encompassing scheme supporting SDR along with the raft of HDR schemes currently in play. Fathoming out the pros and cons of each scheme is tricky, given the lack of common 4K-native material and vagaries of playout oriented at promoting only the screen capability. It's time to consider how to build on the HDR workflow demos shown at IBC in Amsterdam last year, which highlighted how to improve the viewing experience.
The breadth of OLED screens will be widened with Sony's announcement of the Bravia OLED series, a significant strategy endorsement for LG, who still remain the sole current high street source of OLED's, as availability and price were not announced for the new Sony offerings.
Manufacturers endorsing Quantum Dot were not to be left behind as QLED was introduced as a technology to combine Quantum DOT and emissive OLED to improve viewing angle and luma capabilities.
If all the latest CES screen announcements wasn't enough to blow the minds of attendees, then the possibilities of a revised HDMI spec will be! The prospect of the HDMI 2.1 connector being backward compatible, support 48Gbps enabling the carriage of 100/120 by supporting light compression, and catering for the future dynamic meta data needs of the latest HDR schemes throws into question what feature set broadcasters will opt for. Make no mistake; HDMI 2.1 is just a statement of intent. In terms of physical connection to the latest screens, the current pinnacle is HDMI 2.0b, providing vital support for Hybrid Log Gamma (HLG), the HDR proposal from BBC/NHK. A crucial parameter worth checking as most screens will be HDMI 2.0a at best, so be sure an upgrade path exists prior to purchase.
So there we have it. The only certainty from CES 2017 on the video front is that internet connected refrigerators will be hacked to determine which one has the most beer. But seriously, a lot was put into play in Las Vegas & needs further consideration. VR will be the subject of my next blog where my colleague Thierry Fautier will outline the latest developments, CES observations and motivation behind setting up the VR Industry Forum (www.vr-if.org). With my next trip to Las Vegas in 90 days, I'll also conclude the IBC blog series with a post on Virtualization and the shift from DTH to OTT before NAB is on us.
– Ian Trow, Senior Director of Emerging Technology & Strategy at Harmonic