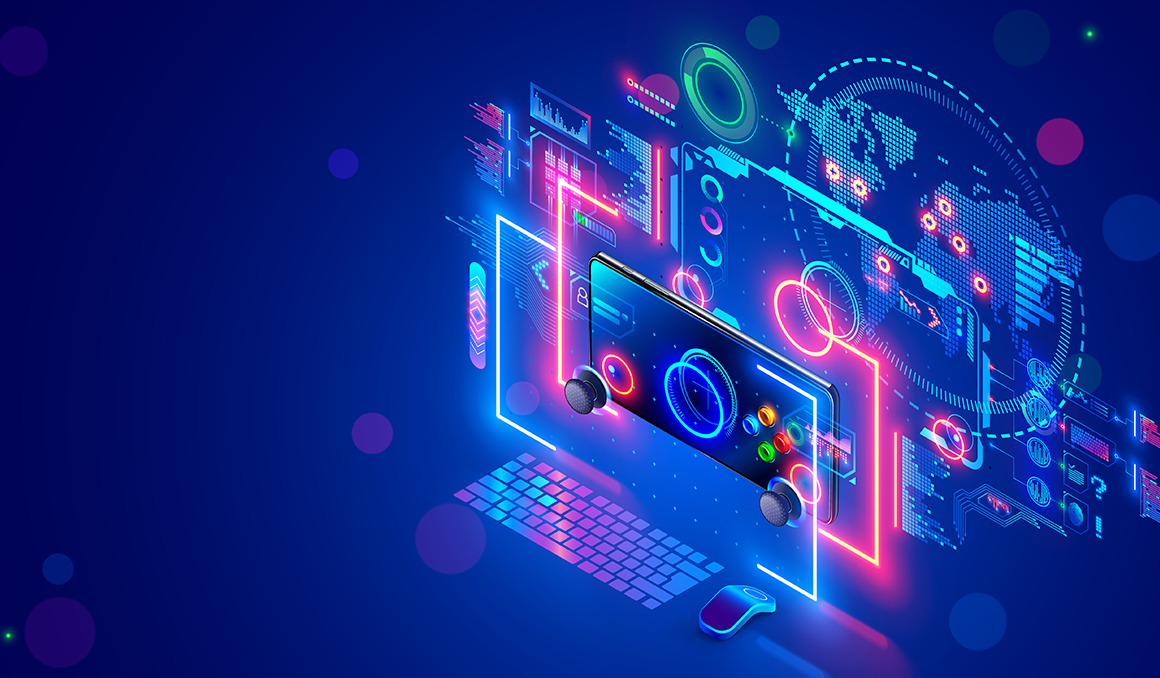 How to Prepare for DOCSIS 4.0 & Transition to Flexible MAC Architecture (FMA)
Discover the unique MAC Anywhere approach to gain agility and flexibility for your cable network as you prepare for DOCSIS 4.0 and consider Flexible MAC Architecture (FMA).
October 11, 2021 | 4-Minute Read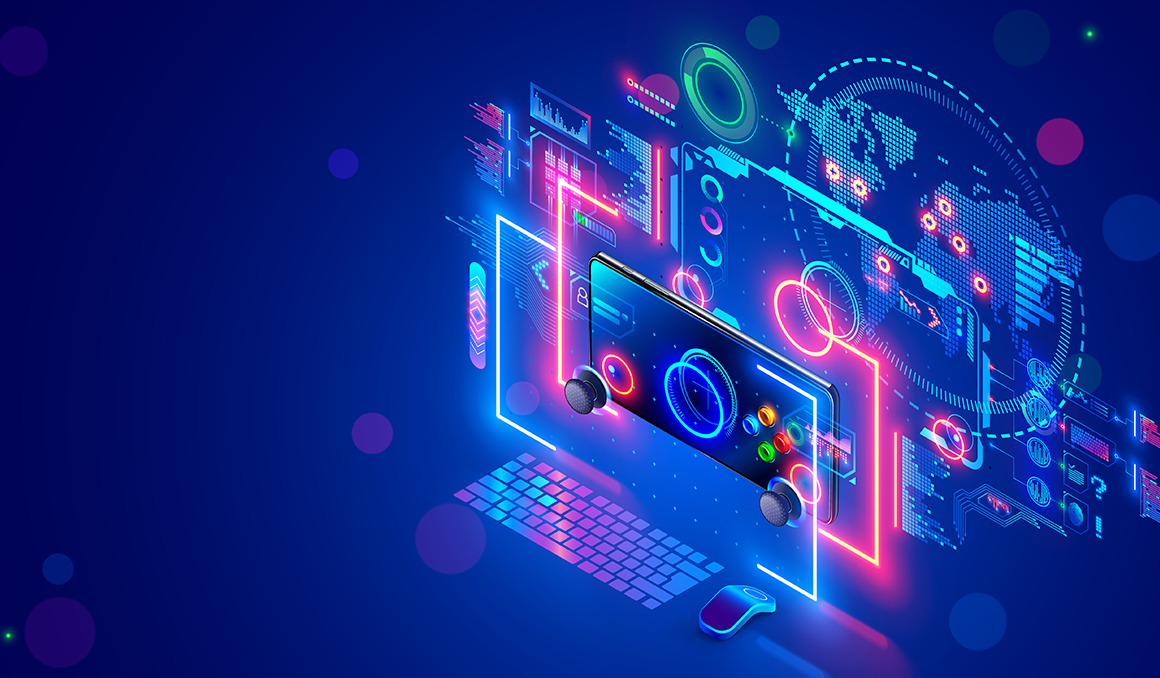 With continuous increases in bandwidth surges and new service requirements for faster service enablement and lower latency for broadband, it's become clear that legacy, big iron network infrastructures have become unsustainable to manage and operate. The legacy edge network components are just not suited to meet the emerging market needs.


Make Way for DOCSIS 4.0
The new DOCSIS 4.0 specification was developed to handle shifts in network traffic, improve broadband subscriber experience and transition into a new era of ultra-connectivity. DOCSIS 4.0 offers optionality, with the choice to leverage different pathways:
Full Duplex DOCSIS, called FDX could be beneficial for operators that are looking to increase bandwidth without causing changes to frequency boundaries. This capability is based on advanced echo cancellation. With new ways to reduce echoes operators can use the existing spectrum for both upstream and downstream carriers in a N+X architecture.
Extended Spectrum DOCSIS , called ESD could benefit operators looking to continue to split upstream and downstream frequencies by extending the mid split to up to 684 MHz and the upper-frequency boundary up to 1.8 GHz.



Consider a Flexible MAC Architecture (FMA)
The FMA specification unites existing Distributed Access Architecture (DAA) solutions and provides a flexible framework to combine and manage Remote-PHY (R-PHY) and Remote MACPHY (R-MACPHY). The FMA extends beyond DAA by adding elements of virtualization, and more specifically, software-defined networking and network function virtualization.
Virtualization is essential for FMA, and is a key step to lay a reliable foundation for network convergence. For example, adding PON and mobile services to existing DOCSIS services. Below are some of the key items that FMA defines:
The MAC Network Element: these are edge devices such as remote PHY devices (RPD) and remote MACPHY devices (RMD), both with Ethernet backhauling and RF interfaces to interconnect with the HFC network. Additionally, a virtual Core (vCore) is a MAC network element (MAC-NE).
The MAC Manager: The mac manager orchestrates of network elements, such as the RMD, and is also used for streaming telemetry. Northbound has NETCONF capabilities and southbound to the network elements uses RESTCONF and YANG. A vCore can contain MAC Manager capabilities.
It also specifies aspects like Packet Cable Aggregator (PGA) for voice, CIN (Spine/Leaf Ethernet interconnect network) and PTP timing.


Combine DOCSIS 4.0 with a Flexible MAC Architecture
Both FDX and ESD specifications are effective ways to deliver on the 10G promise. Each provides tools for MSOs and cable operators to maintain the best position in a competitive broadband services landscape. The FMA specification supports DOCSIS 4.0 and was designed to provide a common foundation to offer remote PHY and remote MACPHY deployment options.
As cable operators look to DOCSIS 4.0 to increase bandwidth offerings, FMA and DAA then become key and critical components of DOCSIS 4.0 deployments and architectures. From a pragmatic perspective, DOCSIS 4.0 will only work with a flexible MAC in FMA or DAA solution.
Using an analog optical network for Full Duplex DOCSIS (FDX) and Extended Spectrum DOCSIS (ESD) is not proving to be a likely possibility. ESD might be able to in theory work with the analog optical network, yet the cost of upgrading will possibly surpass the investment in an Ethernet CIN.

In addition, using Ethernet could be a much more efficient means to transport both data and control plane. It could set the stage for the multi-access edge, using the CIN for additional services other than DOCSIS. Cable operators looking at DOCSIS 4.0 will likely need to transition to DAA, if they haven't already.
DAA and DOCSIS 4.0 have their destiny tied to each and have since the start of specification development. Yet, FMA provides the flexibility and the ability to use both remote PHY and remote MACPHY using a common framework, with the MAC manager, regardless of the DOCSIS revision.


How to Ease Network Evolution
Virtualization
As power-hungry legacy behemoths reach the end of their lifecycle, the time is right to move to virtual cloud-native solution. You'll then be able to converge services, reduce power and space requirements, and eliminate regrettable spend. The virtualization of network components into applications running on a cloud-native software platform goes hand-in-hand with distributed access architectures used in the FMA specification.
Virtualization decreases the physical footprint needed in the hub-sites, and allows you to replace legacy optical networks for Ethernet networks to enable higher bandwidth offerings for your subscribers. You also gain a reliable platform for multi-access services. This approach makes the network less dependent on purpose-built hardware, and offers the ability to perform software upgrades on-the-fly to meet new requirements as they arise.


Cloud-Native Software
Harmonic's market-leading CableOS solution, with our virtual cloud-native platform, provides a common, converged multi-access provider edge allowing you to deploy DOCSIS, PON or FWA with the same virtual platform. You can benefit from greater agility, scalability, and increased service velocity to improve your total cost of ownership as your network transitions to FMA, advancing on the path to 10G.


A Unique MAC Anywhere Approach with CableOS
Consistency of network behavior and interoperability is directly related to perceived service quality. With Harmonic's CableOS cloud-native software architecture, you can use a single, software-based solution for both R-PHY and R-MACPHY.
The CableOS solution can leverage the same containerized MAC, that has already been deployed with over 30,000 DAA edge devices worldwide, for all your FMA edge devices.
The MAC Anywhere approach also creates an ecosystem of partners that are using the Broadcom next-gen RMD silicon. These partners can simply download Harmonic's MAC and significantly improve the time to market for your services. You get one MAC, field-proven and feature-rich, used by every provider in the MAC Anywhere Ecosystem.

The market-leading CableOS Platform is the foundation to manage subscribers, bandwidth, services, and network function independent of each other, all converged on a single virtual platform. Whether deployed in your data center or in the outside plant, the CableOS FMA solution orchestrates the MAC Anywhere in your network to deliver a superior quality of service to every location you serve.

Take the Next Step on the Path to 10G
Operators worldwide are looking for solutions that enable sustainable service expansion. New service and bandwidth requirements, the need for improved agility and scalability in network solutions, and the drive to improve the total cost of ownership require a reliable foundation for network convergence.

As we advance toward a more connected future, multiple pathways emerge for operators looking to take the next step on the path to 10G broadband. DOCSIS 4.0 is moving to its next phase in testing, and FMA continues to spark interest, especially for operators looking to leverage their existing distributed access architectures.

Harmonic is the recognized market leader for both virtualized CMTS and DAA. Its CableOS solution is able to support both Remote PHY and Remote MAC-PHY, providing operators the ability to deploy services with the utmost architectural flexibility. The MAC Anywhere approach uses the same CableOS containerized MAC in both central and distributed architectures and offers a field-proven, feature-rich, scalable and agile solution for FMA.

CableOS delivers on the promise of 10G as a sustainable foundation for FMA and brings edge cloud capabilities to operators worldwide. Contact us to start a discussion on how you can leverage MAC Anywhere with the CableOS solution for FMA.
Daniel is a long time cable industry executive living in Belgium with his wife and four kids. At Harmonic, Daniel is leading the Liberty Global team. He has previously worked in different roles at some of the major vendors in the industry such as Casa Systems and Cisco. Daniel has been involved in DOCSIS as of the start of the journey in 1998.
By Eric Gallier | June 23, 2022