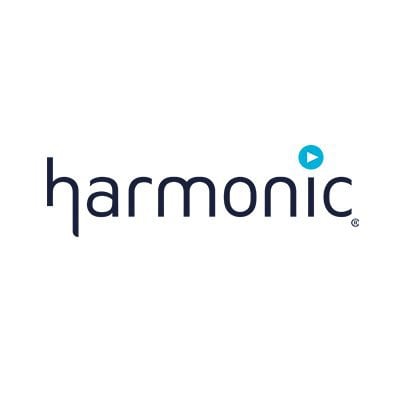 The Top 4 Topics at IBC2015 – HDR, IP, COTS and HEVC
And so we return from another busy IBC, a show that was mostly consolidating previously launched technology and lots of rain! My time was divided between the Media over IP showcase in the Harmonic theatre and various 4K / UHD presentations, amongst the wealth of customers trying to make sense of a very complex media landscape. Good content always wins though, and having compelling Ultra HD NASA material encoded by Harmonic, certainly attracted a lot of attention.
Another topic generating huge interest was High Dynamic Range (HDR). With many IBC attendees cautiously endorsing the picture quality, the concern is what is practical on consumer grade screens and how such a feature will co-exist alongside existing HD services and the already significant Standard Dynamic Range (SDR) UHD install base. Backwards compatibility is the trickiest of issues and certainly exercising the best brains in the business. This issue deserves a dedicated explanation of the latest thinking.
Stand by for my next blog when I'll try and scope out the key issues! The BBC's Hybrid Log-Gamma paper quite rightly won the Best Conference Paper Award and a whole host of interest from broadcasters who are viewing this as the solution to a dilemma that has dimmed enthusiasm for HDR amongst broadcasters contemplating launching a UHD channel. The almost universal support for SMPTE 2022 amongst vendors prompted lots of discussion about how IP will emerge in a production environment.
To date IP has dominated in the distribution and file storage arenas, tackling synchronous switching in a COTs network domain will herald IP being universally applied across media workflows. COTs based switching sounds easy and has obvious appeal, but is a tall order, especially if you want attractive TCO comparisons with existing SDI infrastructures.
For now, proof of concept demonstrations tantalized forward thinking visitors to IBC, but expect to see these transition to full blown software-based products, ticking all the Software Defined Network, Virtualization and layer based processing boxes at future shows. Solutions were split between a true COTs based video switch, albeit probably high-end multilayer network gear, an SDI switch reworked with IP inputs and a hybrid interim solution for those needing to purchase now.
Timing and control differentiated the various methods, with some adopting network based Precision Timing Protocol feeding SMPTE 2059 epoch/profile while others are distinctly old school, with Black and Burst! What was clear from IBC was that once in the IP domain, processing audio, video and metadata of individually time stamped streams makes for a superior solution than dealing with an MPEG multiplexed stream. This is not to decry SMPTE2022, which comprehensively addresses IP carriage of compressed and uncompressed video away from legacy ASI and SDI connectivity.
The point here is that once in the asynchronous IP domain the need to support MPEG TS and SDI techniques lessens to such an extent that alternative methods, more appropriate for a production environment, are actively been considered. Of course any workflow will have to eventually interface with existing SDI infrastructure, as legacy equipment cannot be ignored in the short-term. However, there is significant momentum behind a drive towards all IP workflows and so, in the fullness of time, IP from ingest to screen will become a reality in the long term.
Clarification on HEVC licensing and royalty payments was sought by many at IBC2015. I did expect to see at least the beginning of the end for Quad SDI interfacing and the emergence of 25 or 40G interfacing for baseband UHD. 10G was definitely the emphasis for IP interfacing, allowing for multiple HD or lightly compressed UHD, hardly surprising given the cost associated with these next generation high bandwidth Ethernet interfaces.
For those wishing to see more about media over IP, feel free to view the Theatre presentation I used on the Harmonic Booth.
– Ian Trow, Sr. Director, Emerging Technology & Strategy, Harmonic