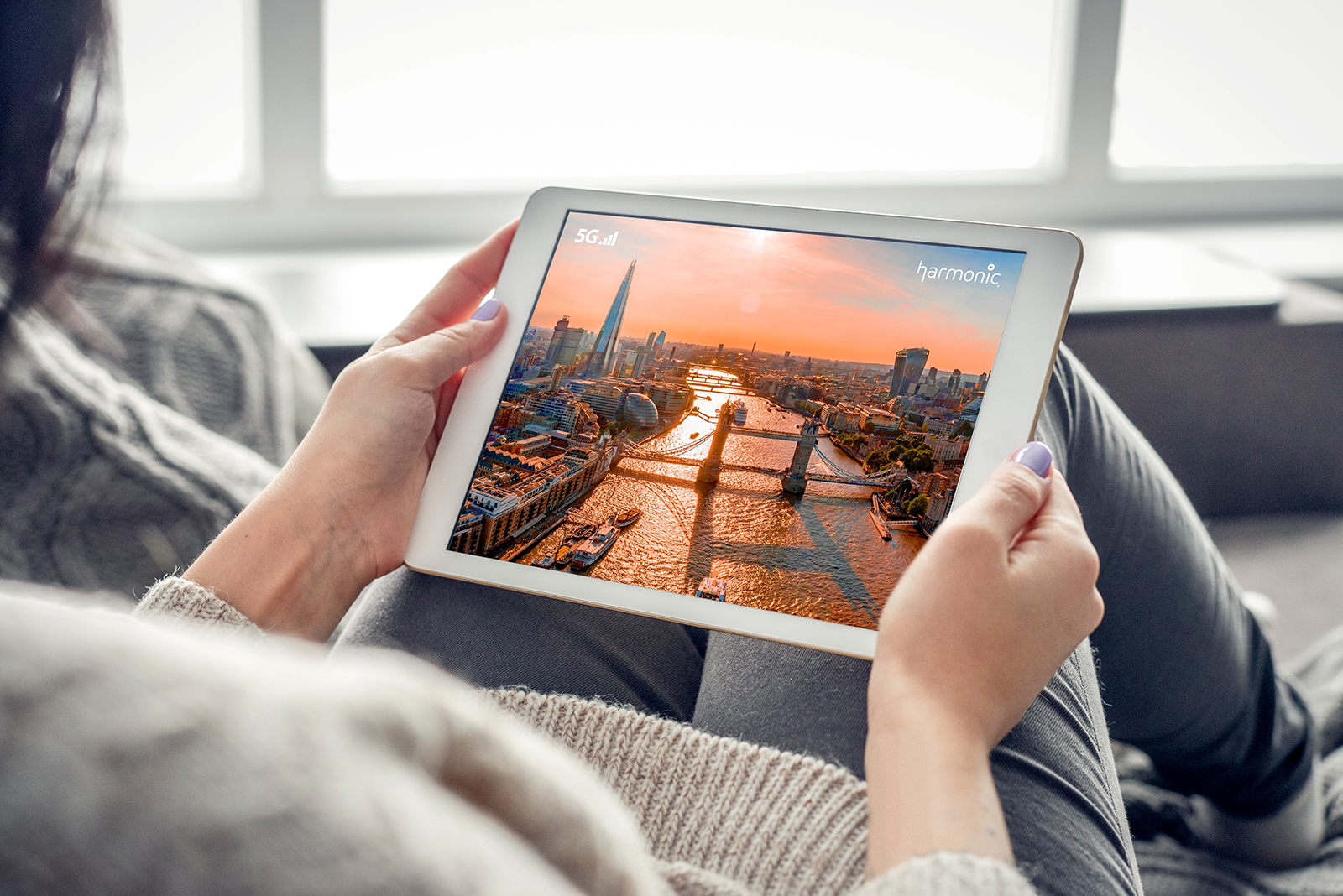 Video Trends, Technology & Streaming Innovations to Follow in 2021
Discover the video innovations driving toward enhanced viewer experiences, optimized video delivery workflows, and monetization.
January 25, 2021 | 7-Minute Read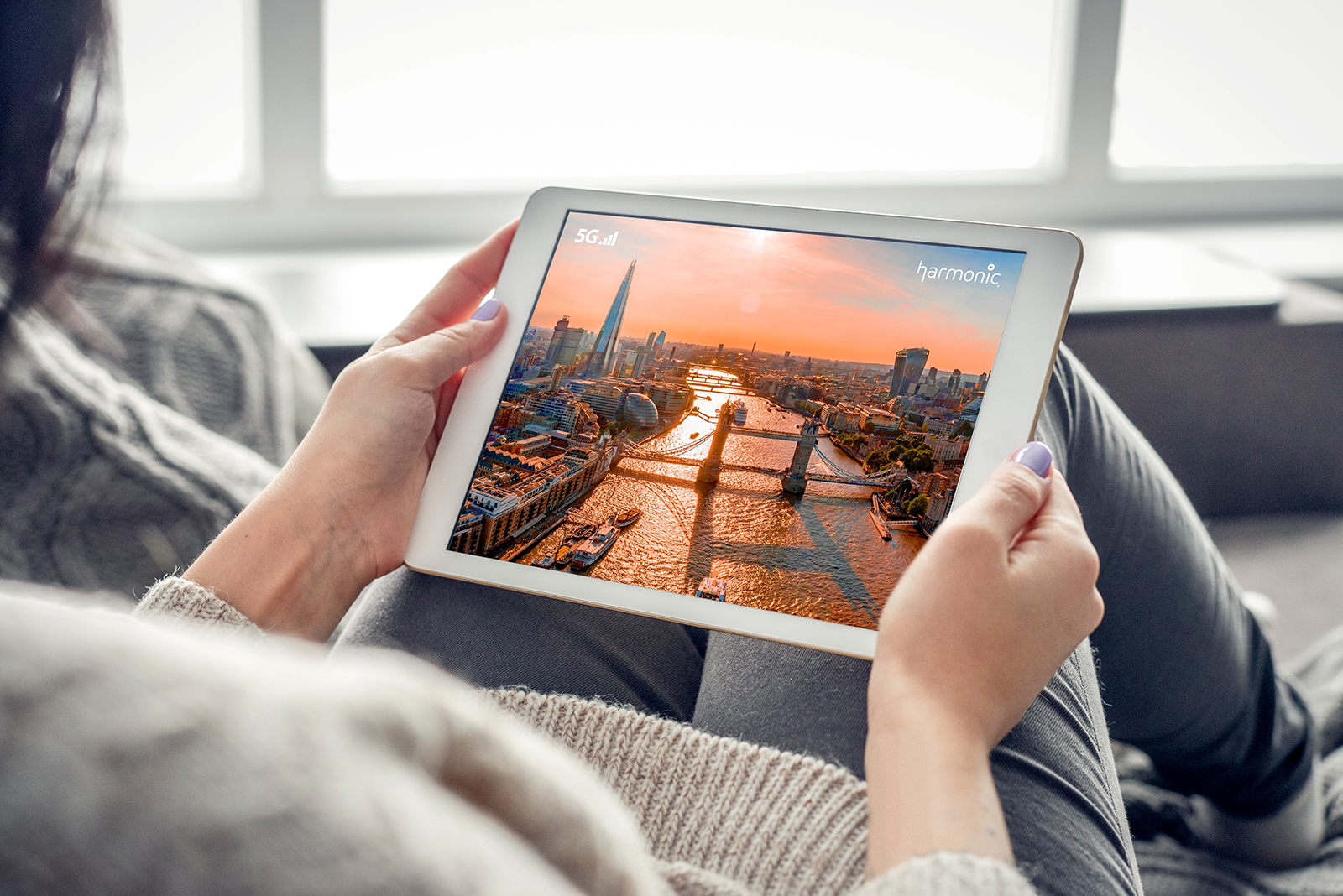 The video innovations seen in 2020, such as low latency for all OTT delivery formats, VR, multiview, super-resolution, and 5G, will be the key to move the consumer experience to the next level. If properly leveraged, they will provide end-users with the memorable experiences they crave in 2021.
Broadcasters and content creators, take a look at these important video industry trends that could impact your business' future. Before diving into each trend, let's first examine how these video technologies have progressed at an accelerated pace.
Due to global stay-at-home orders, streaming and content consumption is at an all-time high. Nielsen's studies reported a 60% increase in global video consumption in 2020.
In 2021, the viewership forecast for sporting events is projected to reach hundreds of millions across all leagues. An estimated 3.6 billion people watched the 2016 Olympics in Brazil. The Olympic games scheduled for this upcoming summer will drive up the global demand for live sports coverage, that will increasingly be consumed OTT.
While streaming consumers are enjoying a huge and growing mix of viewing options, a recent PWC study found that consumers are still looking for "the next big thing." Half of the consumers surveyed by PWC said they intend to subscribe to new services in the market, giving broadcasters and content creators reason to watch how these trends evolve.
Thanks to advances in low latency, VR, multiview, super resolution, and 5G, streaming viewers can now be served with highly engaging and memorable experiences. These video streaming innovations have reached the necessary maturity level to be economically viable on a mass scale. With so many players in the market vying to make it onto every screen, the companies who can merge the latest technology with content that subscribers are excited about will prevail.

So, what innovations will resonate with subscribers? Forward-thinking providers will have to deliver some combination of the following technology evolutions in 2021, or they risk falling behind.

These innovation listed below can be split into two categories :
Innovations driven or enabling new user experiences
Innovations in the workflows aiming at improving service providers profitability
What Features Do Subscribers Want?
High Quality 8K VR for All
In the past, Virtual Reality (VR) video had proved to be a disappointing experience for the end-user, despite its tremendous promise. The lapse in VR's innovation potential has occurred for several reasons:
A lack of truly impressive applications
Poor display and image quality
Less than ideal standards of capture and rendering.
Now, with the rapid advancement of 8K production, 5G networks, combined with high quality, and low cost 8K capable HMD (such as new released Oculus QUEST2), the potential to extract the most value from 8K VR has finally arrived. With these key tech components ready for mass scale, providers now have a unique window of opportunity to deliver high-quality and low-cost VR experiences.
Qualcomm, a pioneer in the VR space, made waves with its XR2 platform at the end of 2019, followed by the commercial release of Facebook's Oculus QUEST2 at the end of 2020. The affordable price and high performance of the OCULUS all-encompassing device ($299) is proof that a satisfying experience can be mass-produced at a relatively low cost to the end-user.
As a result of the momentum in VR, Harmonic has joined a group of companies that have formed a "VR Video Forum." This collective has helped define the guidelines of an end-to-end VR system for live and on-demand video distribution. Many past attempts tried and failed to optimize the available bandwidth using viewport technology, to the detriment of more complex integration.
To solve this issue, Harmonic has developed a viewport independent solution that fits entirely into the OTT workflow, thus leveraging all the critical assets, such as low latency, digital rights management (DRM), and targeted advertisements.
Multiview & Watch Together
Amid increased isolation and sky-rocketing media consumption trends, 2020 saw a jump in Multiview, where viewers can watch the event from various angles, and Watch Together services. Hulu, Netflix Party, Sling, BT Sports and Sky Sports have brought forth new experience avenues for the end-user to enjoy. Shared screens allow friends and family to watch a film together while adhering to mandated social distancing protocols.
Whether consumers want to consume multiple channels simultaneously or connect with their peers as they watch their desired content "together," these streaming modes are ramping up to become another standard mode of the streaming experience.
Harmonic pioneered a new multiview app at the French Tennis Open in 2020 for France Televisions with partner VisualON that can be deployed on Android devices. Since Watch Together and Multiview offerings will soon become commonplace and expected by the masses, it is up to the providers to capitalize on their target markets' desires, ensure low latency and deliver well synchronized live experiences in 2021. Harmonic is able to support both those applications in its VOS360 platform.
Super Resolution
The pandemic has made it clear that, in some cases, "old" content must be re-broadcasted and revamped. This is true of sporting events and older concerts shot in Standard Definition (SD) that broadcasters could not distribute on high quality delivery such as UHD. Content providers now need to provide updated and restored versions of this "dated" content for modern audiences that are not interested in grainy, noisy, washed out and sometimes blocky footage.
With Ultra High Definition (UHD), the need to upgrade SD or HD content to a higher resolution to be correctly viewed on a UHD screen continues to grow, now more than ever. Content providers are interested in displaying content on any UHD screen and want to make the conversion from SD/HD to UHD themselves.
During the French tennis championship in 2020 for France Televisons, Harmonic partnered with PIXOP to demonstrate an AI-based upconversion from SD to UHD at major tennis tournaments. The challenge faced with this type of video enhancement solution is that it is very CPU-intensive, but it can fit nicely within a cloud-based architecture, since it's an offline process.
Interactive Applications Rely on 5G
With the first deployment of 5G, we have reaped the benefits of New Radio (NR)'s efficiencies, leading to a higher available bitrate. Another advantage of 5G is the low latency capabilities it offers. This potentiality means more than just delivering video quickly, but going even further to lay the foundations for more natural virtual interactions, not interrupted by latency connected to the central cloud.
The large investment from the telecommunications industry, vested in 5G's infrastructure, transformed their ''fixed network'' over the past years to Software Defined Architecture (SDA) using Software Defined Networks (SDNs) and Multi-Access Edge Computing (MEC).
Telco operators are now making deals with cloud providers and content owners to entice audiences with a much more interactive streaming experience, leveraging the large investment they made on the Edge's computing resources. 5G technology will also enable the delivery of other kinds of high-bandwidth content like immersive applications, VR, personalized broadcasts, and AR.
The advantages of 5G as a video streaming innovation include:
Higher bitrate availability
Lower latency
Massive scalability
Higher bitrates and improved latency for IoT will be transformative for streaming industry players, audiences, telcos, cloud providers, and content producers. The improvements offered in 5G technology open up new opportunities. The introduction of 5G will also inevitably trigger brand-new market opportunities.
Video Technologies to Improve Workflow Efficiency
Using ST2110 in UHD Workflows
ST2110 suite of standards is the de facto IP protocol in M&E applications for media transport. This protocol offers much more flexibility than traditional Serial Digital Interface (SDI) interconnections. SDI is still the most common form of connectivity, though ST2110 has quickly gained more traction in recent years. This has been the case for SD/HD production, and we anticipate that this will also include UHD workflows in 2021.
Harmonic is among the leading providers that have successfully tested the combination of playout and encoders in UHD format with ST2110. With the advancing rate at which audiences are consuming UHD content, it is pertinent to continue supplying the end-users with higher quality visuals. The American football league's final 2020 game, which had 20x more viewers watching in UHD than the previously set record of 50,000 UHD viewers by the 2018 world soccer championships, is a prime example of the rising demand for UHD among viewers.
Dynamic Ad Insertion (DAI)
While DAI is not a relatively new feature, it has always been more or less operated through proprietary solutions that make them difficult to duplicate on a larger scale. Third-party cookies have dominated as the already well established and frequently used approach to targeted ads across the internet.

Monetization of services is a prime driver for OTT content providers, and Dynamic Ad Insertion (DAI) fuels the revenue that drives their channels. The merging of OTT and DAI will enable a new era of hyper-targeted advertising, making broadcast linear TV's mass-produced commercial breaks pale in comparison.
Harmonic can help OTT providers leverage the power of DAI by:
Boosting revenues through smarter advertising
Personalizing the end-user's experience
Beating the ad-blockers
Ensuring seamless viewing transition between content and advertising.
Video service providers are now looking more at DAI as a complement or alternative to subscription-only offers. This option allows the end-users to choose whether they watch content with or without ads; at different prices. With the option to increase the amount they pay to improve their viewing experience, the average revenue per user (ARPU) is balanced by both tiers of streaming audiences. These modes of personalization and pricing structures are projected to grow in importance in 2021.
2021 will also see the rise of more low latency services that should also work using DAI. The combination of these technologies implies some workflow optimizations currently still being discussed on standard bodies of industry for a like CTA-Wave or DASH Industry forum.
Context Adaptive Delivery
Context adaptive delivery (CAD) makes the workflow dynamic that balances the context that the video content inherently possesses (the nature of the video content) and the context of the delivery network (the consumption of this content). OTT delivery's use has skyrocketed in the past years, with no end in sight.
Even with hurdles during the first pandemic lockdowns, the telecommunications industry reached out to content providers with agreements on reducing the bitrates for specific types of content to preserve the operation of vital communications services. Their coordination even extended to the agreement of carefully scheduling downloads of popular new content, such as gaming updates.
Collecting data across the network and properly leveraging it is now possible thanks to AI implementation. The key to this delivery is adapting dynamically to the necessary workflow requirements while tailoring the delivery to the content, its importance, projected popularity, and its current consumption.
This process is much more than just gathering analytics: it's a data-driven dynamic adaptive delivery workflow for OTT services to make sure they can support a traffic surge. In 2021, we expect several major worldwide sporting events to which millions of end-users will expect to have seamless and uninterrupted access.
What to Remember Going Forward
Harmonic is actively involved in furthering and implementing video innovations to help the industry move ahead and to enable more efficient, profitable content delivery. Harmonic innovation is inherently designed into our solutions and platforms, to facilitate and foster on-going evolution sustainably. We are determined to continue providing our customers with advanced solutions that meet today's needs with tomorrow's requirements in mind.
Check back for more posts throughout 2021 on how you can prepare to implement these next-generation technologies to augment, or launch, your video services. If you want to start a discussion about media processing and delivery, we're here for you.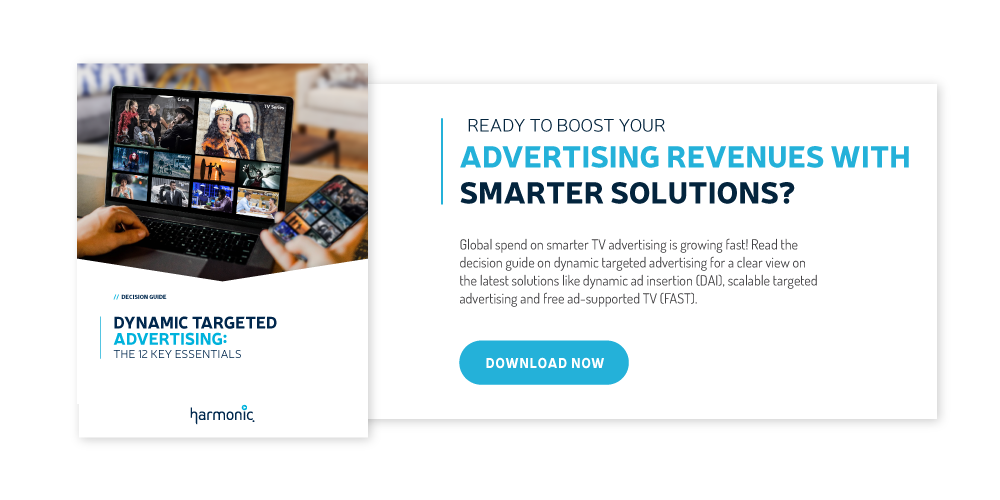 Patrick Gendron is Director of Innovation at Harmonic for Digital Television Applications. He joined Harmonic with the acquisition of Thomson Video Networks. Patrick recently moved from managing the Harmonic R&D Innovation team to the Marketing Innovation & Evangelism team and is Harmonic's representative at DASH IF, DVB TM and Streaming Video Alliance. Previously, Patrick held senior program and engineering management positions in the digital television headend domain, with international R&D management activities, at Grass Valley and Nextream. He started his career as a research engineer at the Laboratoires Electronique de Rennes (Thomson CSF) where he developed new technologies for professional video transmission over optical fiber (long-haul, single-mode links). As digital technology was maturing for television applications, he moved to Thomson Broadband Systems in a project management role for a number of first-generation digital TV products such as satellite modulators and contribution MPEG codecs. Patrick is a graduate in Computer Science and Telecommunications from the Ecole Supérieure d'Electricité (Supélec).
By Thierry Fautier | May 19, 2021