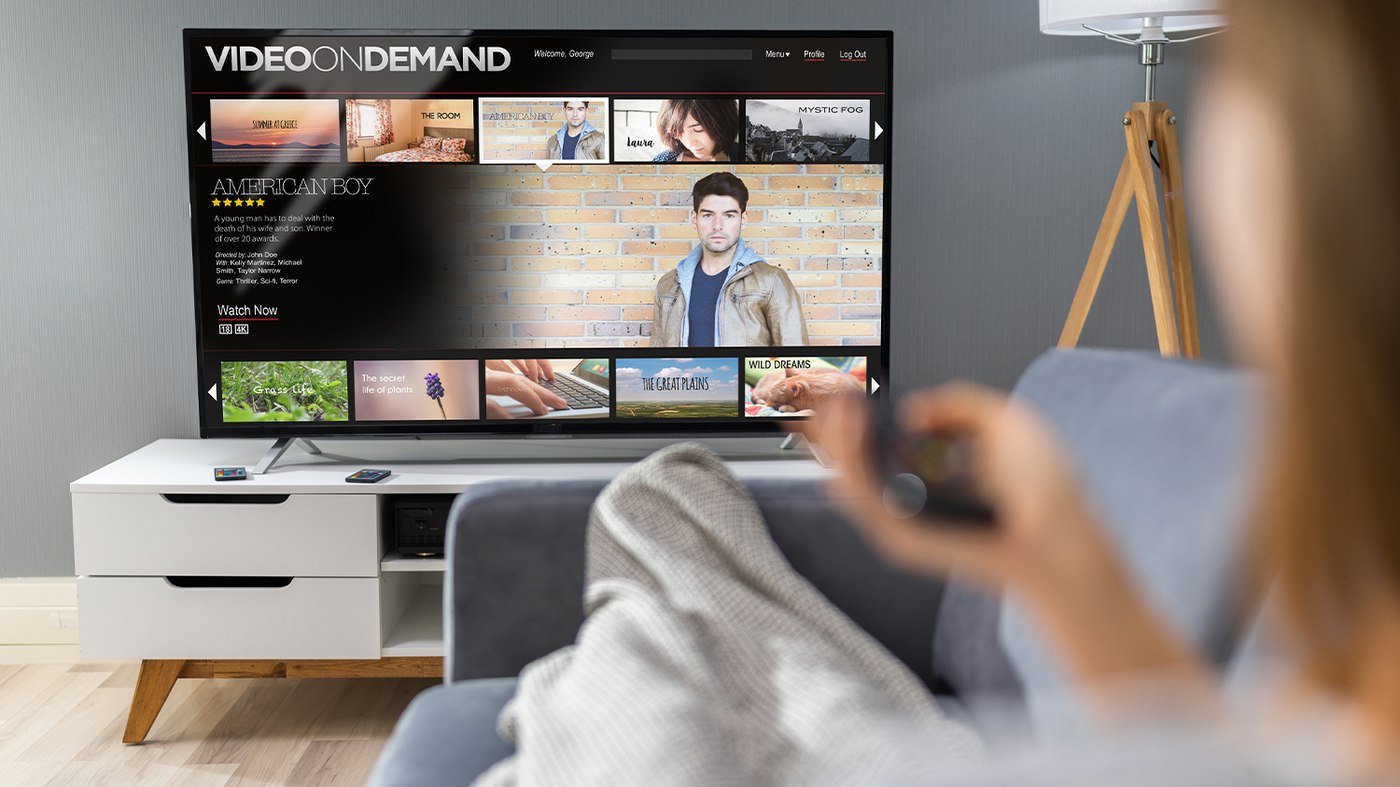 SVOD vs TVOD vs AVOD: What's the Best Content Delivery System?
April 24, 2020 | 6-Minute Read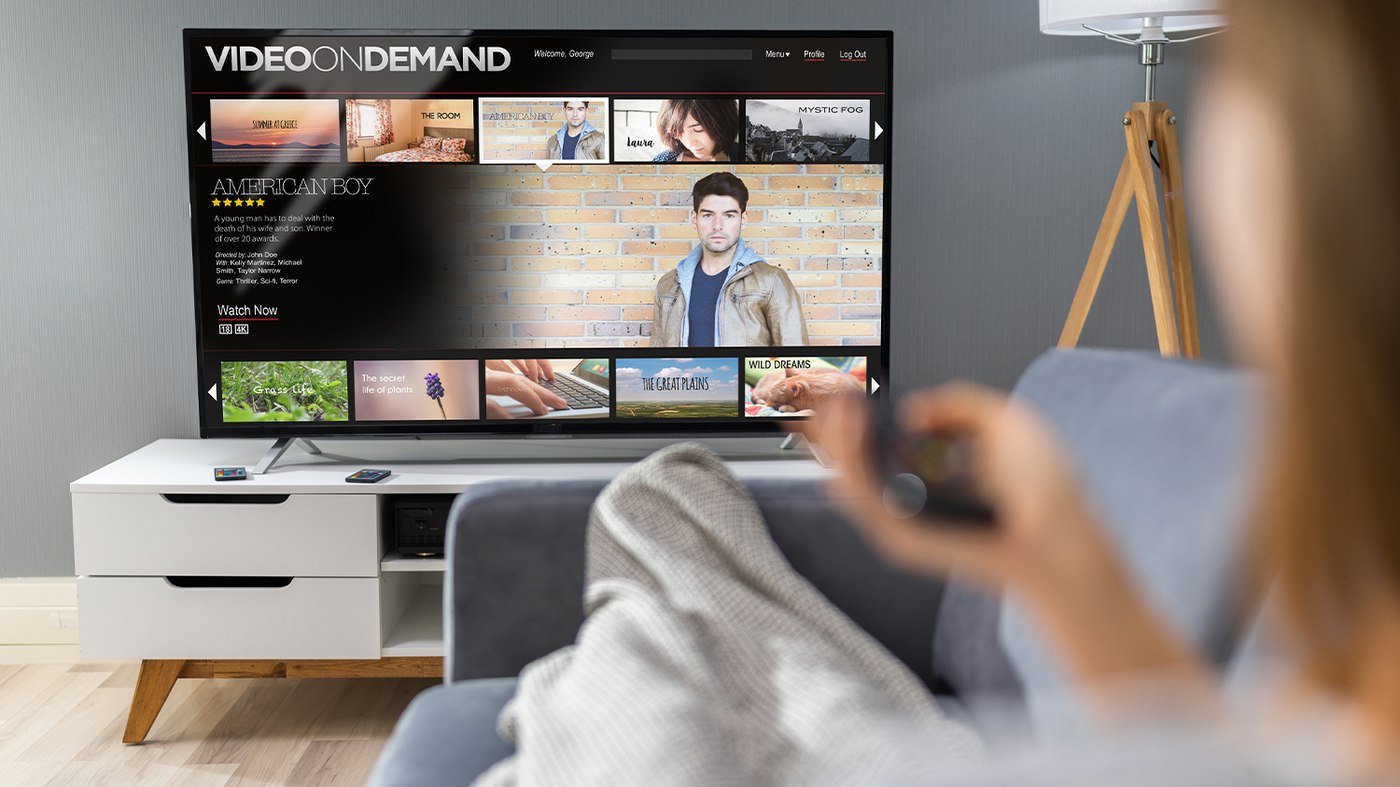 Online services like YouTube, Netflix, and Hulu have fundamentally changed the way we view our TV shows, videos and sporting events so much so that 70% of consumers now believe streaming subscriptions offer better services than traditional TV.
In fact, streaming is now mainstream behavior in the United States, with VOD households growing by more than 25 percent in the past two years. The term coined to represent this era in entertainment and media is video-on-demand, or VOD.
The rapid shift toward VOD is radically changing the way content is consumed, but also how it is sold. When launching your VOD platform, one of the most critical decisions you need to make is determining the right monetization model.
What's the best content delivery system?
The fast pace of change can make it difficult to say which technology solution is best. How do you compare a global content delivery network (CDN) with on-premises caches, or with operator CDNs and peer-to-peer solutions? All solutions have their advantages and disadvantages and shine in specific use cases.
Depending on whether you are a content provider with a D2C application or a telco service provider with a branded skinny bundle and access network, you probably want to deploy a mix of different technologies. Harmonic's VOS360 platforms for example leverage a dynamic path selection for the most optimized video delivery on every screen thanks to a multi-CDN approach. In all cases, balancing scalability, cost and quality of service is the goal. Only an open, flexible technology approach can deliver that balance for competitive content delivery.
Choosing a model to monetize your content delivery
There are three main monetization models commonly used by VOD businesses: SVOD, TVOD and AVOD – or subscription video on demand, transactional video on demand and advertisement-based video on demand.
We'll detail each of these below.
SVOD is subscription video-on-demand: Similar to traditional pay-TV packages, SVOD allows consumers to access an entire catalog of content for a flat rate, typically paid monthly. In general terms, it's an "all-you-can-eat" buffet. Users can consume as much ad-free content as they desire – so long as they continue to pay their subscription. With no lock-in contracts and a high perceived value for the money, SVOD is currently the most lucrative monetization model and represents the largest segment of the OTT market. In fact, the biggest players in the streaming industry utilize SVOD, including Netflix, Hulu and Amazon Prime Video, as well as newer entrants like Apple TV+, Disney+ and HBO. According to Forbes, a staggering 55% of Americans have a subscription to Netflix, where over 1 billion hours of video is consumed per week, and 52% use Amazon Prime Video. These services aren't slowing down anytime soon either, with market experts predicting the global OTT market is set to grow from $97 billion in 2017 to $332 billion by 2025. However, the absence of long-term contracts and the freedom to cancel at any time presents a constant challenge for SVOD providers, who must continually deliver new and exclusive content to retain customers.
TVOD is transactional video-on-demand: Basically the opposite of SVOD platforms, TVOD allows consumers to purchase content on a pay-per-view basis. You can think of it as an online Blockbuster. Consumers generally have the option to either rent or buy. In VOD terminology, these two subcategories are known as 'electronic sell-through' (EST), where consumers make a single payment for a piece of content to own indefinitely; and 'download to rent' (DTR), where distributors charge consumers a small fee to access content for a limited period of time. TVOD platforms tend to deliver higher revenues per viewer by offering consumers timely access to the most recent releases and major sporting events in real-time. Customers are offered attractive prices and promotions to entice repeat purchases. Examples of TVOD platforms include Apple iTunes, Sky Box Office and Amazon's Rent or Buy video store.
AVOD is advertising-based video-on-demand: Unlike SVOD and TVOD services, consumers can access AVOD for free. But, much like traditional television, content is interspersed with advertisements. You may have experienced ad-supported video in action on YouTube, Tubi, Hulu or The Roku Channel. AVOD is often overlooked by premium content providers, who are confident consumers will pay for their content without disruptions. However, many media companies are jumping back into the AVOD model. Roku, or example, is generating a large portion of its revenue from AVOD on The Roku Channel. It is estimated they will profit close to $1 billion from the combination of ad sales on third-party apps as well as on their own AVOD app, with the bulk of the sales speculated to come from AVOD.
Hybrid revenue models: In practice, many platforms operate a hybrid approach by implementing a combination of revenue models. Take Amazon Prime, for example – audiences pay a subscription to access a library of content but also have the option to purchase new releases or specific sporting events for an additional fee (e.g.combination of SVOD and TVOD). YouTube, on the other hand, offers audiences free, ad-supported content with an option to pay a subscription for access to premium videos. Using a combination of AVOD and SVOD enables users to experience your content before converting them into paying subscribers. However, it is worth mentioning that the undisputed king of free content has struggled to convert its billions of users into paid subscribers – with just 1% of YouTube users worldwide bothering to subscribe

to its premium offering.
Nonetheless, adopting one of these multi-tiered revenue models can generate an alternative revenue stream by giving modern consumers the freedom to choose a package that best suits their needs and budget. In essence, you can engage a wider audience and subsequently maximize your revenue.
Pricing incentives for your content delivery system
If you decide on SVOD or TVOD to monetize your video streaming service, you'll need to figure out a pricing scheme to attract and retain customers.
Free trial: By offering a free, no-obligation trial, you can successfully attract customers and (hopefully) get them hooked on your content. During the free trial, you have the opportunity to convey the value of your service by showcasing its best features. In her post on

The economics of free trials, author Kristin Eberth says it best: "a free trial is not giving away your product for free, but rather making your user acquisition process more effective." With a free trial, potential customers get to personally interact with your platform and gain first-hand experience learning how it functions and what it looks like. In essence, the free trial allows your VOD channel to sell itself because the perceived value is immensely more valuable than what the cost is. After a free trial, a decent percentage of users will continue to pay for their subscription, as demonstrated by Netflix, whose enticing month-long free trial has played a key role in the company's unprecedented success with its 93% conversion rate.
In fact, new research by Parks Associates

shows that over 30% of free trials for VOD services convert into paying subscribers. Other reports from

Uscreen

found that free trials double the revenue of SVOD businesses. The challenge is ensuring that people actually use your product during the free trial. This means engaging them immediately and frequently.

Basic "freemium" model: Another way to expand your audience is to offer a 'freemium' product: a basic, stripped-down version of your VOD platform that's always free. To successfully implement a freemium acquisition model, you need to limit certain aspects of your service, such as premium content, viewing times, or usage quotas. Spotify, while not in the VOD space, is one of the best examples of a freemium product. By eliminating the cost to sign up, you're effectively lowering the bar to entry for new users and giving them an opportunity to experience your platform and understand its value, before making a decision to purchase. Since there's no financial commitment on behalf of the consumer, freemium acquisition models tend to garner a great deal of interest but don't necessarily elicit the same conversions. For example, out of Spotify's 75 million monthly users, 20 million are paying customers. That's an impressive 26% conversion rate. The key to Spotify's success is a carefully planned conversion strategy, which convinces users to upgrade by continually highlighting the value of their premium service (e.g. ad-free listening, high-quality streaming etc). Spotify's call-to-actions (CTAs) are non-aggressive, and subtly impact the immersive experience of music. Another brilliant tactic used by Spotify is offering its premium features during the free trial, such as the ability to save music for offline, and then instantly removing them from the freemium product. There's really no better way to ensure people know what they're missing out on.
Tiered pricing model: In some cases, VOD services implement a tiered pricing model, whereby consumers are offered two or more packages with increasingly more features. The tiered pricing model is based on the idea that subscribers are willing to enter into a subscription that is consistent with their cost limitations and viewing needs. Each tier can be tailored to the personal preferences of your market segments, allowing for better targeting and, ultimately, higher conversions. If your tiers are structured well, this pricing model makes upselling easier too, as customers can simply upgrade to the next level once they've outgrown their current package. Once again, Netflix implements this model exceptionally well with three video plans

starting as low as $8.99 per month. Depending on the plan, users can gain access to higher-quality video (including 4K ultra high definition) and family-friendly features, such as the ability to stream on up to four devices simultaneously.

The tiered pricing model can be applied in any way you see fit – an increasing number of downloads each month, viewing hours per day, or data usage per user.
The time to act is now
Launching a VOD service opens an entire world of opportunities. As streaming continues to soar in popularity, the time to act is now.
Business models may change as the industry evolves and increasing competition heats up the market. But one thing's for sure – viewers will continue to pay for compelling, high-quality content. Harmonic VOS360 platforms are cloud-native and flexible so you can evolve your business as you grow. Start a discussion with a Harmonic team member today if you'd like help refining your content delivery and improving your video quality. We're here to help guide you through the developing landscape of video on-demand.
By Alain Pellen | November 2, 2020