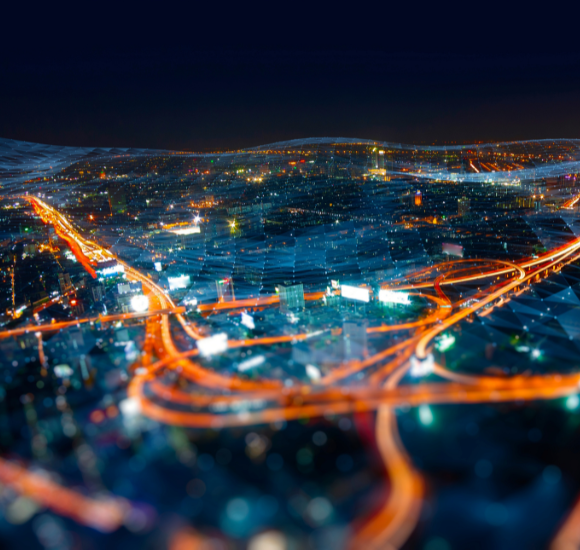 Understanding the MAC Anywhere Ecosystem
Discover the power of being able to deploy the DOCSIS MAC anywhere in the cable network as cable operators evolve the cable access network for a more digital, connected future.
July 21, 2022 | 4-Minute Read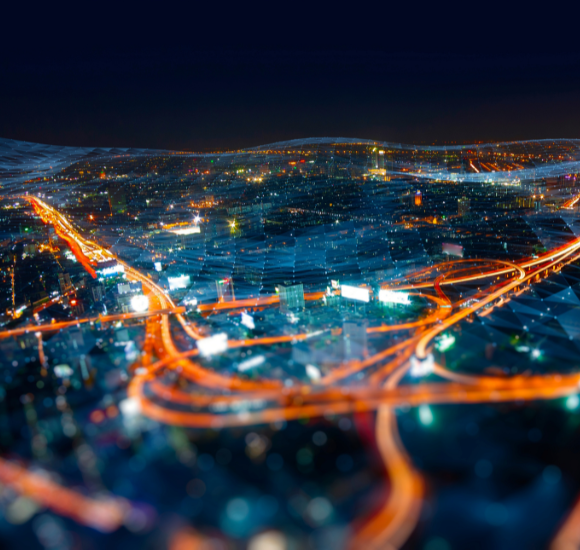 A recap on Remote MACPHY
R-MACPHY is a subset of the distributed access architecture (DAA), which is used for Flexible MAC Architecture (FMA), FMA provides a framework for offering services in a virtualized, scalable and sustainable manner.
FMA provides operators with the flexibility to use different access architectures with the same standardized network components for management and provisioning. You can learn more about FMA in the previous blog in this series "Understanding Flexible MAC Architecture (FMA)".
However, there are certain challenges that cable operators face to evolve the network and transition to DAA, FMA or even PON.
In this article we are going to focus on FMA specifically, and address the importance of interoperability, the role of virtualization and software.
How cable operators can avoid vendor lock-in?
Although the intent for Remote MACPHY is to enable specific business outcomes for cable operators it also brought forward an undesired impact to node vendors that invested heavily into R-PHY.
The industry landscape is facing accelerated evolution to contend with the growing competition from telcos and fiber companies are making big market share grabs on cable subscribers. On top of that, part of the cable operator community is also transitioning over to PON. In a compounding effect, certain node vendors are seeing a low return on their investment into R-PHY solutions. So, what does this mean for cable operators?
Why interoperability is important for cable operators
The need for interoperability is now critical. Interoperability ensures that cable operators that can benefit from a broader vendor ecosystem will increase their resiliency to industry shifts and simplify their network evolution.
Harmonic created a unique vendor ecosystem that started with its Pebble DAA device. The Pebble integrates seamlessly into nodes from major industry fibre node vendors to create a range of Remote-PHY Node options for operators. Harmonic has expanded its vendor ecosystem for FMA to enable 3rd party integrations with the CableOS platform.
The risks of a limited vendor landscape
If more node vendors continue to move their nodes into end of life, there is a possibility that the vendor landscape of R-PHY and R-MACPHY vendors declines, maybe even drastically if those vendors exit the market entirely.
The loss to the industry however is a reduction in innovation and expertise. How do we as an industry execute on the requirements of the cable operator community while retaining healthy competition and innovation?
What to look for in a DOCSIS MAC
As we discussed in the article "Understanding Flexible MAC Architecture (FMA)", the MAC is the most critical and important part of any DOCSIS solution, I-CMTS, DAA or FMA. One of the complications of bringing R-MACPHY to market is that it requires a complete DOCSIS MAC implementation embedded in the Remote MACPHY Device (RMD).
Integrating the DOCSIS MAC into a RMD is a very specialized and significant software development. Some companies have decided to develop their own MAC but will face a long development cycle which impacts time-to-market and feature development cycles.
Below are some of the key items that the DOCSIS MAC takes care of:
DOCSIS 3.1 (OFDM/OFDMA)
TaFDM
Low/Mid/High-split support
Dynamic modulation profile management
Dynamic channel bonding groups
CM load balancing (both static and dynamic)
Optimizations for Partial Service, ranging and modem registration
Harmonic's CableOS platform DOCSIS MAC implementation leads the market with proven maturity demonstrated for FMA deployments. Agility is key for cable operators looking to compete in a very competitive broadband landscape. A mature solution for DOCSIS MAC that is software-based will help to offer that agility.
What is the MAC Anywhere ecosystem?
Harmonic's MAC Anywhere approach provides all node vendors the ability to use state of the art software architectures and leverage a feature-rich MAC implementation that is currently the most widely deployed DOCSIS FMA MAC in the industry.
The MAC Anywhere ecosystem developed by Harmonic brings products to market faster thanks to the CableOS cloud-native software-based platform. It gives operators more choice in terms of the equipment and devices they want to deploy, and fosters a healthy industry landscape with seamless integrations with 3rd party nodes.
How does the MAC Anywhere ecosystem work for R-MACPHY?
The MAC Anywhere ecosystem enables a broader node vendor landscape so cable operators can either leverage their existing nodes, or have a greater choice when making decisions to evolve. The MAC Anywhere ecosystem also offers different solutions to implement R-MACPHY.
Using the Remote PHY device for FMA
R-PHY is currently more mature and feature rich, it has a broader vendor ecosystem and is the most widely deployed FMA option for operators. Harmonic's Pebble DAA device for example integrates seamlessly with nodes from the following suppliers:
WISI
Technetix
Comtech
Hirschmann
The node vendors who are part of the Harmonic ecosystem are using the existing Harmonic Pebble DAA device as the RPD in their nodes. The Pebble uses the field-proven and feature-rich CableOS MAC of the CableOS cloud-native platform. This is the same MAC that will be used in future R-MACPHY devices as well.
Integrating the Harmonic Pebble into the node allows these suppliers to be amongst the first to bring a mature RMD product to market. Some vendors might choose to develop their own RMD hardware and use the Harmonic MAC for their R-MACPHY products. Whether a supplier uses Pebble or its own RMD hardware , both options allow a quicker time to market with a feature rich and a field proven MAC.
Evolve your cable network with greater agility & interoperability
As cable operators face the challenge of evolving the network to provide high-speed broadband services for our ultra-connected everyday lives, greater business agility is critical. One aspect of agility comes from the interoperability of network devices.
The MAC Anywhere solution allows Harmonic to create a new ecosystem of vendors, building on top of its existing ecosystem of vendors that are using its Pebble DAA Device in their nodes. It brings the power of software innovation to a large group of vendors that are looking to provide products for DAA's R-MACPHY architecture. Vendors can utilize the MAC Anywhere capability to bring products to market faster with a rich set of features using the most widely deployed DAA MAC in the industry.
Not only is the solution mature, but it also offers a feature-rich MAC, and if desired a complete hardware and software solution for an RMD product. This is the power of a virtualized cloud-native software architecture that CableOS provides as the market leading virtualized CMTS. Contact Harmonic today to learn more about MAC Anywhere, our virtualized cable access and broadband solutions.
Daniel is a long time cable industry executive living in Belgium with his wife and four kids. At Harmonic, Daniel is leading the Liberty Global team. He has previously worked in different roles at some of the major vendors in the industry such as Casa Systems and Cisco. Daniel has been involved in DOCSIS as of the start of the journey in 1998.
By Eric Gallier | June 23, 2022