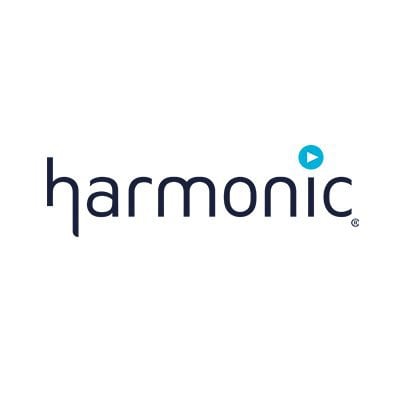 All aboard the HDR Tram, UHD happenings at IBC2016 (Part 1)
The recognition that High Dynamic Range (HDR) is a vital component for any UHD channel was universal at the show, so demonstrations targeted at the workflow implications, as well as the differences between the various methods was well received.
From a workflow perspective, implementing HDR and the associated signaling and metadata represents a significant departure for those familiar with HD infrastructure. The addition of HDR impacts all aspects of the delivery chain.
For our demonstration during IBC, Sony kindly loaned us an F55 camera. This is a large sensor camera that supports both Hybrid Log Gamma (HLG) and HDR10, given the right Look Up Table (LUT), which are two of the potential HDR contenders for live distribution applications. Quad SDI connected the camera to the Harmonic ViBE® CP6000 contribution platform for encoding, bringing the bandwidth down to 40 Mbps. The contribution feed was decoded by the ViBE CP6000 unit and then fed to a Harmonic Spectrum® X media server, allowing the playout out of prerecorded content to be cut into the live UHD HDR camera source. The Spectrum X server also allowed overlay graphics and the down conversion of the UHD to produce an SDR 1080P source suitable for encoding and subsequent streaming by the Harmonic Electra™ VS broadcast and multiscreen encoder, and a ProMedia® X Origin multiscreen media server with a Harmonic MediaGrid shared storage system. The final stage in the workflow was the HEVC encoding for broadcast distribution at 16.5 Mbps, using another Electra VS encoder. A prototype STB was used to decode the UHD HDR distribution chain.
At each decode stage throughout the workflow, identical LG OLED TVs were used to display UHD HDR.
So what did we learn having put together a complete UHD HDR workflow?
First and foremost, this is tricky, as there is much to distinguish this UHD workflow from an HD workflow. Besides handling the increased bandwidth, sourcing 4K resolution, rather than 1080P, equipment capable of supporting HDR was a challenge. From a CODEC perspective, provided that 10-bit video was supported, as well as SEI/VUI baseband signaling, there wasn't that much to distinguish it from an SDR workflow. The real areas of difficulty were sourcing the correct model and build of HDR-capable screens and developing solutions to overcome the lack of standardized HDR signaling over HDMI. A key area for discussion was whether a good quality HD SDR feed could be derived from a UHD HDR camera source. Opinion was divided concerning the resultant SDR quality, which vindicated the decision to only stage the demo with a 1080P source for streaming, as opposed to a full-blown broadcast conversion of UHD – SDR/UHD – HD down conversion.
This neatly brings the first of four post-IBC 2016 blogs to an end. Please watch for part two in this series, which will explore the respective HDR schemes and the issues governing quality conversions to and from HDR.
– Ian Trow, Senior Director of Emerging Technology & Strategy at Harmonic