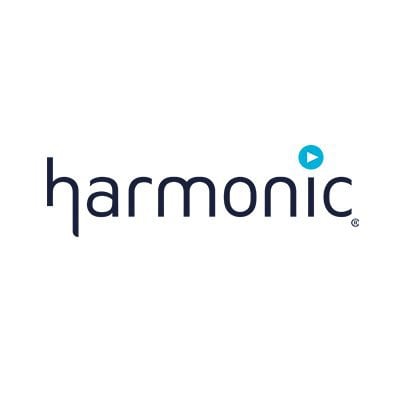 HDR for Only HD Services?
SMPTE's "Bits or Bucks" panel discussion on HDR/WCG for HD or 4K UHD took the concepts discussed in last week's Harmonic blog entry: "Just How bright will your next TV be?" to a whole new dimension. As is the way in video, we're working on the next big thing in advance of completing the existing roll out of HD services. Inevitably that leads to discussions about whether HDR/WCG are applied to new 4K UHD or existing HD services. A further complication being that an increase in resolution from HD to UHD at typical access bit rates doesn't deliver the jump in video quality expected from a new format.
How will 4K/UHD emerge from such a scenario and should HD or UHD be the initial target for HDR and WCG advancements? Beyond telco infrastructure providers, like Ericsson®, belief in using 4K/UHD screens is very strong. Right or wrong, early adopters believe they're future-proofing by buying 4K/UHD screens instead of HD and with annual sales of screens approaching 100 million in 2018, according to informitv®, who can argue? Within the production community, belief in 4K/UHD is very strong, with many at NAB 2015 predicting the demise of HD in favor of 4K/UHD acquisition equipment in the short-term. This may be too bullish, another example of the industry getting too far ahead of itself, but 4K/UHD production is well beyond the acceptance stage and now the mastering format of choice for those producing premium content.
Why are there heated debates over how HDR and WCG advancements will be applied?
The answer lies in the significant traction behind HD, availability of bandwidth and the drip feeding of features on new 4K UHD screens. How will this all unravel? To start, even the latest UHD screens are based on HD color space and lack HDR, WCG and HFR features currently being discussed. The screen manufacturers are well informed and truly guilty of "short changing" the buying public by promoting a new format on resolution alone! At typical bandwidths available for DTH or OTT services this was never going to work. The best it'll get with this scenario is a 4K UHD acquisition, down-convert to HD and leave it to the screen to up-convert back again to 4K UHD. So, given that most of the 4K UHD screens are based on HD color space this all implies supporters of HDR/WCG for HD have a point. The problem with this approach is that viewing demographics are favoring VOD consumption for 4K UHD, alleviating the live-to-air bandwidth problem initially.
WRONG, viewing demographics are favoring VOD consumption for 4K UHD, alleviating the live-to-air bandwidth problem initially. When live-to-air distribution becomes a reality for premium sports, HEVC compression will have matured, bringing the bitrates down to more manageable bandwidths. Limiting the future to HD is ignoring the fact that video is now shown in a multiscreen environment, consisting of a myriad of profiles and access bitrates used to deliver content to a vast array of displays.
HD was the last video format that could be rolled out using dedicated infrastructure and associated standards. Even to cater for 4K UHD distribution we have a significant legacy and backwards compatibility issue that can only be successfully tackled by addressing the needs of both HD and UHD formats, in addition to the raft of OTT delivery profiles for multiscreen. Hence the arrival of the Video Usability Indicator (VUI) and Supplemental Enhancement Information (SEI) additions to HEVC, delivering the necessary metadata to facilitate the implementation of HDR and WCG across any display that supports these features, regardless of whether they are HD or UHD.
There's still a lot to fit in place to achieve display independence, but even so broadcasters are becoming more content focused and contemplating the use of Mezzanine Compression for primary distribution. It's high time the video industry unshackled itself from restrictive display formats to adopt display meta-data allowing efficient distribution infrastructure to support true multiscreen viewing!
– Ian Trow, Sr. Director, Emerging Technology & Strategy, Harmonic