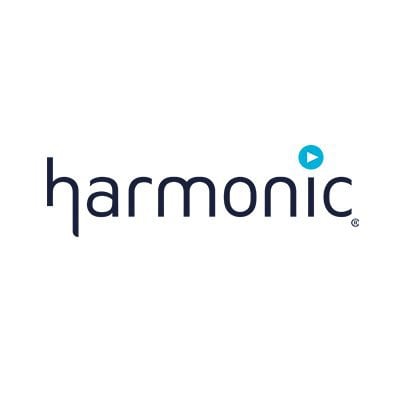 Reflections on NAB 2015
So how did my three predictions (Blog 24th March) for NAB stack up?
Prediction #1: The continued adoption of IP is enabling the migration of generic network product and storage further up the video workflow
The industry has been waiting for frame-accurate video switching in the IP domain to displace SDI-based solutions for some time now. Cisco® demonstrated that a commercial off-the-shelf (COTS) router can perform as a video switcher at this year's show. This proof of concept will delight all those who've invested time and money in understanding IP from a video perspective, like Harmonic. The demarcation between SDI and IP domains will be redefined, not just for the implementation of a cross-point switch on an IP router, but also due to the progress of SMPTE 2022-6 and related standards.
To date, IP has made great inroads into the video workflow through the ability to encapsulate SDI for IP carriage. Standby for the next stage of SMPTE 2022 enabling the processing of digital video in the IP domain where we'll genuinely have the prospect of software-defined networks with all, but the most specialized video-specific functionality being realized in off-the-shelf enterprise solutions and storage. A clever move to demonstrate the basic video switching capability to be adopted and integrated by those with the market traction to implement it within software defined networks.
Prediction #2: Transition of video infrastructure away from hardware to software
This is very much an ongoing trend, so I'm not going to win a prize for this prediction. However, in an industry that's known to be conservative, it's how this trend is applied that's noteworthy. Multiscreen transcoding was one of the first areas in the compression domain to transition to software solutions and the industry is rapidly addressing the needs of HD with software. This leaves Ultra HD (UHD) as the only application requiring a dedicated hardware assist to offer the required compression performance.
Sure it's possible to meet the needs of UHD compression on standard platforms, but not at the bit rates that make broadcasters and VOD operators look at wholesale transfer of existing HD channel lineups as demonstrated by the Electra™ X3 at NAB. Hardware acceleration on standard platforms is needed to enable the Electra X3 to deliver at the key bit rates to make Ultra HD viable. Sub 20 Mbps HEVC encoding is crucial; movies can be encoded at 10 Mbps with the bandwidth rising as the content complexity increases with the demands of premium sports content, for example.
Caution is needed as HD represents the bulk of content viewed and the limit of where a solid business case exists from a format perspective. From a technology perspective, IP can be used completely in video workflows, but the success of UHD not only relies on a transition to IP infrastructure, but a strengthening of the comparative video quality between HD and UHD at typical consumer access rates.
Prediction #3: 4K / UHD to be the headline grabbing issue
This prediction turned out to be true, but as I've been saying, more pixels don't mean better pixels. Followers of my posts are aware I'd rather have a higher frame rate over resolution. To coincide with NAB, Harmonic co-authored The Complete UHD Guidebook in conjunction with Dolby® and TDG®, which is available now for download.
For me, the roll out of the features that truly distinguish UHD from HD splits those trying to launch UHD services. On the one hand, there are big brand content aggregators and broadcasters who see that it's vital to launch a UHD offering to achieve brand recognition among early adopters. Others are taking a more measured approach that accepts the fact UHD is the future, but requires high dynamic range, wider color gamut, and higher frame rate, along with stable screen functionality.
UHD screens have been shipping at rates that make backwards compatibility a serious issue for broadcasters looking to win over consumers who are skeptical after the 3D debacle. Hence, it's no surprise that the UHD Forum event hosted to coincide with NAB was very well attended by those keen to see UHD deliver on genuine improvement for both VOD and live services.
There was no debate though about the need for true network storage for both 4K and UHD production. The introduction of the Harmonic Spectrum™ X will go a long way to meet the immediate needs of those embracing quad 3G for UHD playout, with an eye to the future where flexibility to adopt both next-generation IP interfaces (40G/100G) and production appropriate compression will apply.
The debate is very much ongoing and The Complete UHD Guidebook outlines the main issues; I'll revisit the workflow issue in my next blog to further reflect on what I saw at NAB 2015.
– Ian Trow, Sr. Director, Emerging Technology & Strategy, Harmonic