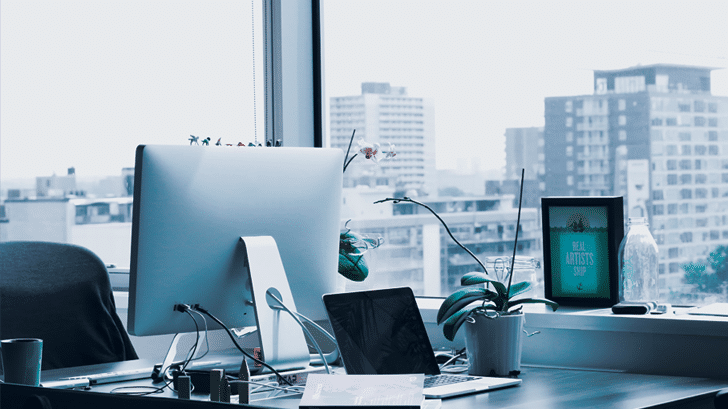 On-Premises Playout Vs. Public Cloud Channel Origination
August 23, 2019 | 4-Minute Read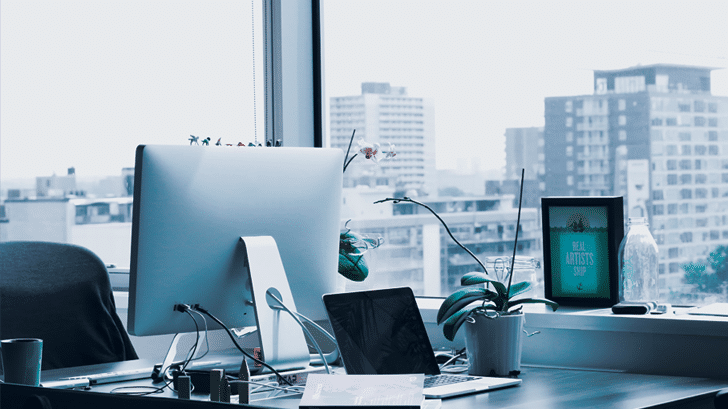 One of the many considerations you face when delivering linear channels is whether to use a cloud workflow or stay with an on-premises solution for playout. Throughout this blog post, cloud refers to public cloud services running on AWS, Microsoft Azure, Google Cloud, and on-premises refers to appliances, although it can encompass private cloud, as well.
Here are several things you should consider before deciding whether to deploy a cloud or on-premises playout workflow.
Operational Considerations
From an operational standpoint, there are a few questions you might want to ask yourself before choosing between cloud and on-premises playout:
How can you run services at a lower cost? Here you'll want to think about what's the most economical way to run each service. This will vary dramatically based on the type of playout workflow needed, the lifetime of the service and its complexity.
What approach is the easiest to operate? Can a move to the cloud simplify playout operations? Will there be any cost savings or simplification you can take advantage of?
Which method is better for quickly launching and enhancing services? Determine whether a new service can be running in days, or even a few hours. How quickly can changes be made to add or remove functionality from the service over time?
Examining the Tech Side
Future-proofing: There are many new technologies vying for your attention today, including SMPTE ST 2110, UHD, HDR, OTT and dynamic ad insertion. Some of these may be important to achieving your business strategy, so they need to be available or at least accessible on the chosen deployment platform.
Performance: At the time of installation the system should perform to the required standards of the initial design, but will this be the case in the future when upgrades are necessary? And how easy will it be to improve performance to enable new features and technology?
Maintenance and reliability: How easy will it be to maintain reliability for the life for the system, and what will it take to uphold the desired level of service?
Service life: How long will the service run for many years, a few hours a day/week, or as little as once a year?
Security: How easy will it be to secure assets and streams, and protect the system from viruses, malware, etc.?
On-Premises Playout Advantages
With these considerations in mind, you might deduce that keeping playout on-premises has some advantages. It depends on your operational and technical goals. There is also a peace of mind that comes with being able to touch the system and maintain physical control of it.
Once I/O devices and storage are in place, there is no cost to move data and handle media.
End-to-end latency is low

,

making real-time control and monitoring easy.
Sticking with SDI is not a problem. Or you can leverage the advantages of SMPTE ST 2110 since you don't have to pay the high monthly ingress and egress costs associated with cloud. It is possible to buy products that have high levels of future-proofing built in to protect your long-term investments.
Some workflows don't work too well in the cloud (e.g., highly interactive channels), but that's OK because these are well established for on-premises workflows.

Benefits of Cloud Playout
On-premises workflows are great for complex channels, fixed lineups, long-term channels, and other situations where the peace of mind of having a system close at hand is important. However, there are a growing number of cases where cloud offers an advantage. As it continues to mature, it's becoming even easier to rely on cloud for the complete video delivery chain.
Since the cloud leverages the internet, you get global reach. You can use the internet to reach distributors and end-users anywhere in the world.
Playout, aka channel origination, is only one part of the video delivery chain. More of that chain, including compression, encryption, statmux, origin server, dynamic ad insertion and VOD creation and delivery, can be accomplished in the cloud. You can do practically everything in the cloud to prep and deliver consumer-ready content.
Spinning up and down channels is much easier and faster in the cloud. Channel expansion, including for occasional use, is far simpler than on-premises, unless you have a private cloud with enough capacity to take on the added load that new channels need.
Cloud is ideal for pop-up channels that run for only part of the day, week, month or year. You only pay for the time period you use the service for, making it very economical compared with a hardware deployment.
Disaster recovery is easy to support

,

particularly if you need to re-establish lost services (i.e., spin up a new channel to keep a service operational).
Cloud is well suited to repetitive channels or channels that use content already stored in the cloud.
While delivering low latency in the cloud is challenging for some workflows, it is improving. Technologies like CMAF are helping reduce end-to-end latency, opening up the possibility for the cloud to support more workflows.
It's easy to reconfigure cloud services. Just as you can spin services up and down quickly, features can also be activated rapidly, making conventional licensing a thing of the past.
A Third Option: Going Hybrid
Sometimes there is no clear winner between on-premises and the cloud, or there are additional factors to consider, such as the importance of existing automation and MAM/PAM systems that work in conjunction with the playout system. In these cases a hybrid approach may be the right answer.
Hybrid systems can be comprised of playout channels based on on-premises hardware, cloud, and potentially a mix of the two. Remember, playout is only part of the video chain. For example, you can deploy your playout and automation system on-premises, and host the rest of the channel — including encoding, encryption and statmux — in the cloud.
Automation bridges the on-premises and cloud playout worlds, presenting operators with a common user interface and hiding the systems that enable each playout channel. This creates continuity for the operator. When issues arise or changes need to be made to on-air channels, the process is always the same, which reduces the chance of on-air errors.
What's the Right Playout Choice?
When choosing between cloud and on-premises playout, there are a wide range of technical and operational considerations. On-premises playout gives you peace of mind from a control standpoint, offers low end-to-end latency and may be advantageous for complex channels and other use cases. Cloud playout is economical, enables a greater global reach and a faster time to market for new channels. In certain situations, a hybrid mix of on-premises and cloud playout may make the most sense. Your choice should be based on your unique business needs.
If you are heading to IBC2019 in Amsterdam, stop by the Harmonic booth 1.B20 or schedule a meeting before you go to learn more about our playout and channel origination solutions.
By Eric Gallier | September 2, 2020