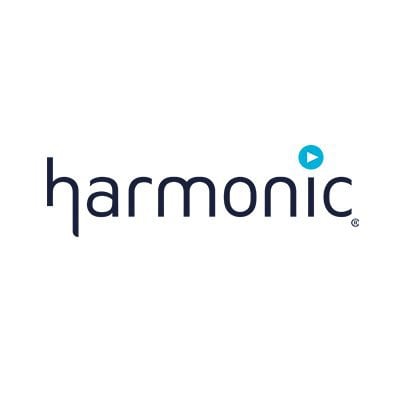 Eureka! The cure for poor quality ABR delivery has finally arrived
Codec optimization is becoming critical for ABR delivery. Here's why: Consumer demand for OTT services is increasing at a staggering pace, and today's viewers expect the same high-quality experience on smartphones and tablets as they're used to getting on the television.
According to Limelight Networks' consumer research report, "The State of Online Video," consumers' biggest frustration with online video is buffering. (On a scale of 1–4, with 4 being most frustrating, video buffering received a score of 3.13. "Quality of the video" was a close second.)
Yet, delivering a High Quality of Service for OTT is tricky; it's not guaranteed. Recent reports have shown that start-up delays and buffering have negative impact on audience engagement. Reducing the bitrate can improve both factors. Ultimately, codec optimization is needed to improve video quality at lower bitrates. This blog will briefly touch on the various codec optimization strategies, explaining why Harmonic's new EyeQ™ real-time video compression optimization solution is a game-changer for OTT video delivery.
Codec optimization strategies
The codec optimization race started a few years back with VOD delivery of files. A few technology startups demonstrated promising technology, but with limited success for OTT content providers. These first-generation technologies were based on offline analysis and re-encoding of the content. The next wave of technology to break through analyzes content in-line and decides on the fly, based on content complexity, the best ABR profile to be served to the client. This technology works with legacy systems, but since it's not integrated with encoding solutions, requires additional equipment.
Since then, there's been a handful of codec optimization approaches, including a new file encoding technique that departs from fixed encoding bitrates per profile and instead provides a more "content aware encoding" that essentially modulates the video encoding rate based on content complexity. These newer methods require a lot of computation power and are therefore expensive. A better solution was needed.
The Eureka moment in codec optimization
A little over a decade ago, Harmonic revolutionized broadcast delivery for satellite, terrestrial and cable operators with its DiviTrackIP™ IP-based geographically distributed, closed-loop statistical multiplexing system, leveraging VBR technology. Subsequently, we won an Emmy Award for these efforts, which played a vital role in spearheading the industry's transition to all-IP infrastructure. We continued to work diligently on enhancing the level of video quality that could be delivered at reduced bitrates.
But a lot has changed. OTT video consumption has exploded. One of the key challenges that the industry faces is that broadcast-quality OTT video consumes a lot of bandwidth, pushing the limits of today's delivery and home IP networks. With video quality mattering more than ever to viewers, buffering is not an option.
We knew that if video content and service providers want to provide their customers with a consistent streaming experience on every screen, while keeping CDN and storage costs as low as possible, they need access to more advanced video compression technology – one that could optimize the H.264 codec to extend the life of existing infrastructure.
And that's when the Eureka moment happened. We realized that previous techniques did not measure certain characteristics of the Human Visual System (HVS), such as contrast distortion, spatial frequency, pixel information and sequence change, which make a significant impact on the way distortion is perceived.
Leveraging the mechanics of the human eye, we've developed a way to assess and adjust encoding parameters without adding latency to the process. An optional enhancement for the software-based Harmonic PURE Compression Engine™, EyeQ achieves significant bandwidth savings and enhanced video quality utilizing an advanced compression algorithm that measures and adjusts video quality in real time to achieve true constant quality. The processing can be applied to existing video codecs and requires no changes to today's H.264 infrastructure.
Beyond taking into account the HVS, EyeQ can identify the places where the video quality measurement model does not behave accurately during subjective testing. Whenever the model miscalculates the video quality of a specific scene, it is refined until the accurate measurement is reached.
We believe the EyeQ solution will revolutionize the ABR landscape, opening up the gates for more OTT deployments, especially in circumstances where quality of service, subscriber reach and mobile quotas are issues within today's MPEG-4 AVC architectures.
Happier consumers means more eyeballs glued to the screen for longer, reduced costs and improved profitability. This is an exciting development for our industry!
To learn more about EyeQ video compression optimization, watch our recent webinar with Streaming Media magazine, Advanced Encoding for OTT.
Additional technical details and benefits about the EyeQ solution can be found in our EyeQ Technical Guide.
– Thierry Fautier, Vice President of Video Strategy at Harmonic and President of the Ultra HD Forum