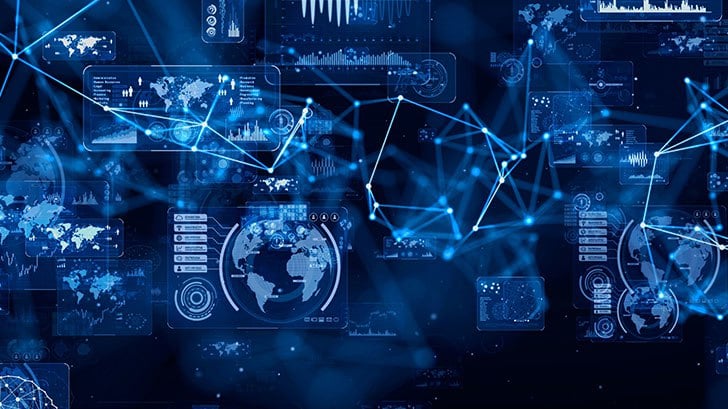 Using the Cloud for Primary Distribution of Linear OTT Content
April 07, 2020 | 4-Minute Read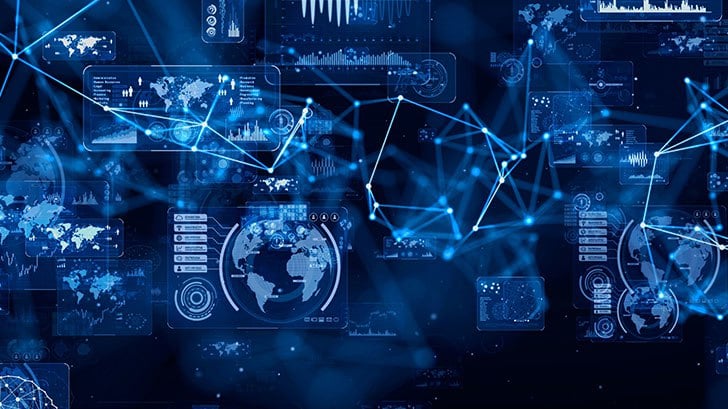 We've entered the golden age of video streaming, and OTT video consumption is flourishing. In fact, research shows that global OTT revenues will more than double by 2024. The popularity of OTT video services has placed a renewed focus on primary distribution. Primary distribution refers to the delivery of a fully originated channel by a programmer to distribution partners. These include pay-TV operators, free-to-air broadcasters and OTT platforms.
OTT drives evolution for primary distribution
With OTT video consumption booming, linear channels today are being delivered by more players than ever before. OTT aggregators (aka virtual MVPDs in the U.S.) and even direct-to-consumer (D2C) OTT platforms need to be able to deliver linear channels. OTT aggregators and D2C OTT platforms require efficient, cost-effective primary distribution for a good reason. In order for skinny bundles to be relevant and compete with traditional pay-TV offerings, local and niche channels must be included.
Video delivery costs remain high. The traditional approach to primary distribution does not encompass the efficiency and lower cost approach the industry needs for delivering OTT linear channels. New services sometimes have to be launched quickly — in days, even hours. This is often impractical or even impossible to achieve with a traditional approach. Alternate primary distribution solutions are necessary.


Weighing the alternatives to satellite distribution
The traditional primary distribution model relies heavily on satellite. Distribution partners receive broadcast feeds via satellite at hundreds of regional headends. The main challenge with this framework is that it requires setting up links at multiple locations. That can be a long and lengthy process, as well as expensive.
The cloud has emerged as a great choice for primary distribution. With primary distribution in the cloud, you can quickly establish links to new affiliates. Metadata can be inserted for rights management, blackouts and local ad insertion from the cloud, without requiring dedicated on-premises equipment. This approach uses CDNs and the internet to deliver content, removing the dependence on satellites with multi-year contracts. Leveraging the internet means a pay-as-you-grow model can be used, rather than the fixed capacity, fixed contract length approach relied on by satellite.

Four key benefits of primary distribution as a service
Primary distribution over satellite is a well-known method for delivering linear channels to affiliates. Here are some advantages of using the cloud and a software-as-a-service (SaaS) business model.
1. Instant connection
Any location with a good internet connection can instantly become an affiliate. The cloud acts as a giant hub that can distribute content to any internet-connected location in the world, as well as aggregate linear channels from any location. If you had source feeds at locations that were previously not interconnected via a dedicated network, the internet can now make the necessary connects.
2. Increased flexibility
The cloud is flexible. You can deliver to almost anywhere in the world using the cloud. You can easily work with any affiliate. And you can choose which affiliates you want to grant and revoke access to channels.
The features of a cloud-based platform for primary distribution are flexible, too. For example, Harmonic's VOS®360 platform for primary distribution is designed to handle the transcoding and packaging of feeds into OTT formats to suit target devices. The cloud-based platform gives you the choice of transcoding to create the exact transport streams for target bitrates and resolutions you want to offer, or simply pass the packaged feeds through your OTT ecosystem.
3. Simpler distribution
SaaS simplifies the way programmers send OTT feeds to affiliates. Using a SaaS solution for primary distribution, you can aggregate channels, manage schedules, define content rights, and distribute feeds to partners worldwide. Using a cloud platform for all of your primary distribution tasks increases efficiency.
4. Lower distribution costs
Prior to using SaaS for primary distribution, a high level of investment and commitment was needed by content aggregation platforms. By leveraging the cloud and SaaS business model, TV programmers can eliminate the need for dedicated network links and satellite transponders. They now have a global reach without high costs or long-term contracts. It also means they can reach new audiences far quicker, and without needing time to negotiate for more bandwidth or make multiple satellite hops.
The cloud approach also brings the added benefit of a usage-based pricing model. By only paying for what you use, it becomes quick and affordable to establish links to new affiliates, as well as deliver video for occasional or event-based primary distribution feeds. SaaS is especially relevant for new players that want to enter the linear TV space because it eliminates CAPEX costs entirely.


Innovations on the horizon
New trends: In the future, we envision enhancements made to the primary distribution as a service approach. These may include:
Sub-channel personalization of distribution feeds to suit individual affiliates
Support for UHD-1 and UHD-2
Greater leverage of dynamic ad insertion for personalized viewing with content suggestions
Smarter apps that tie video to social media, online shopping and other applications
Unified workflows: The cloud can clearly solve primary distribution needs and give operators the ability to control which affiliates receive what content. It can also do a lot more. It is now possible to derive entire channels in the cloud. Harmonic's VOS360 platform can playout clips with graphics, switch between playout and live streams, transcode content for broadcast (including statmux) as well as OTT. What's more, it can deliver all of the different profiles needed for the different target distribution platforms from a single source channel. This enables the unified channel approach, where all video processing for channels takes place in the cloud. It removes the complexity of different parts of the workflow taking place in different systems and enables monitoring and management as a single system.


Primary distribution connects key players in the streaming business
The primary distribution landscape is growing and changing. Every day we see a new OTT aggregator or D2C platform get into the business of video streaming. To make their service offering relevant, they need to include linear channels. The cloud combined with a SaaS business model offers programmers a flexible, simple and cost-effective solution for delivering primary distribution feeds to affiliates. CDNs and the internet are the heart of this solution, connecting all of the various programmers and affiliates.
Want to find out more about how a fully managed, cloud-based primary distribution solution will simplify the delivery of OTT-ready video streams? Contact us today to start a conversation.
By Thierry Fautier | May 19, 2021