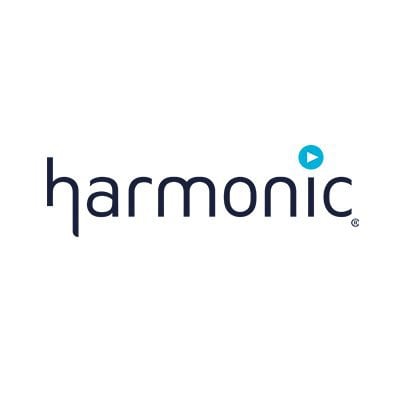 Vegas NAB Takeaways – Virtualization, Cloud and IP Networking (Part 3 of 3)
While HDR and UHD might have grabbed all the headlines at NAB 2016, for those commissioning video solutions, the real fundamental issues concerned virtualization, cloud and increased adoption of IP networking. Put like this, the two issues appear totally disconnected, when in fact the move to UHD with HDR is quite likely to be the move that will increase widespread adoption of IP methods and techniques. The reality is that while IP networking has been embraced for SD, HD and multiscreen infrastructure, UHD is still at the proof-of-concept stage and accommodating the bandwidth required, especially for live, is a significant challenge. IP has had its part to play, but mostly in 4K streaming OTT services, which to date have been the only distribution application to be moderately deployed, but harboring ambitions to scale soon.
The benefits of IP have been embraced over the last 10 years to such an extent that the infrastructure relies on a sea of IP network gear with the occasional bespoke broadcast island, a significant reversal from the last time most video delivery solutions were refreshed. This now increases the pressure for the remaining islands to conform and adopt IP. NAB this year certainly reflected this trend with most interest given over to frame-accurate switching and seamless redundancy. Visitors to Vegas were certainly keen to get to the bottom of the respective switching approaches and how they'd be implemented on standard network hardware. Very much related to COTS-based switching is the issue of seamless redundancy. To date, the majority of interest in SMPTE 2022 has been the -6 variant dealing with uncompressed carriage, but it was noticeable the number of visitors who wished to explore the -7 variant, which adds seamless redundancy to the functionality catered for by SMPTE 2022.
Solutions for switching exist and are a lot more viable as applications hosted on COTS-based hardware, especially if the most stringent requirements for live source switching are relaxed to being scheduled. Combined with seamless redundancy, COTS-based switching advances now pave the way for network infrastructure to further diminish the size of broadcast interfaces and approaches deployed in video infrastructure. The debate at NAB was to what extent traditional broadcast approaches could be eradicated in favor of an all IP-based approach. The most ardent IP fans would have you believe that all is done and dusted in this area and SDI has no place in a video workflow. In the long term this is probably the case, especially for delivery infrastructure, that have the scale and demand to warrant video applications to be developed. However, there will always be niche video applications requiring functionality that cannot be economically implemented on COTS-based infrastructure or applications where demand is not yet strong enough to justify the investment. An example of which takes us back to live UHD workflows, where SDI baseband interfacing has been given a new lease on life, albeit through unwieldy quad interfaces or enhanced throughput variants of SDI with limited cable length.
For many, the viability of UHD is inextricably linked with a push towards IP infrastructure. No doubt there are hurdles ahead and in the short-term proof of concepts will retain a broadcast feel, adopting interfacing techniques that are more reliant on SDI than IP in the short-term. However, for me the key issue is whether light compression will be embraced further up a production workflow, and so relegate baseband video to ingest acquisition. Certainly this was the approach favored by those who wish to see 10G network infrastructure cater for video production needs, including mezzanine future proofed UHD production. For this to become commonplace mild compression schemes like TICO, LLVC and VC2 are needed and these were certainly the discussion points for future CODECS at the show. The alternative is adoption of Ethernet interfacing above 10G, previously only seen at enterprise cores enabling backbone connectivity of 40 or 100G. There was awareness of this possibility at the show, but for most, 10G with light compression was the only feasible option in the short-term for UHD production.
Putting IP interfacing aside, this leaves virtualization and cloud-based processing. At NAB virtualization appeared a given with many attendees wanting to discuss this technology in the context of cloud-based services, and the level of safety required to relinquish responsibility to a third party. For the bigger video distribution operators, the advantages lie in service and support, commonality of inventory and the benefits of being able to abstract video-specific applications from the underlying server-based infrastructure. For emerging distribution operators or those seeking service provision on an ad hoc basis, commissioning fully formed services was of prime interest. In both instances Harmonic's VOS technology stood out, undoubtedly a main draw at the show outside of the glare created by UHD.
– Ian Trow, Sr. Director, Emerging Technology & Strategy, Harmonic