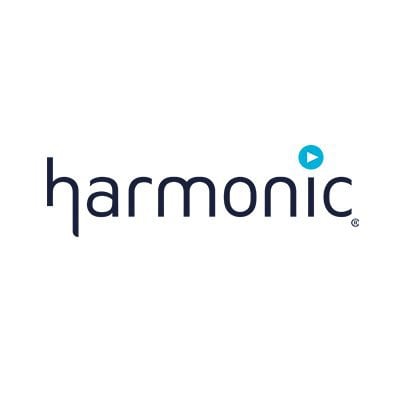 Delivering Extra UHD Pixels
The premise that more pixels doesn't mean better pixels is now well recognized amongst those broadcasters and content aggregators contemplating launching UHD services. There have already been too many comparisons with "True HD services" to make the case that resolution alone doesn't guarantee success for UHD!
If we make the claim that we offer True HD services delivered using 10-15 Mbps, which is currently the upper limit for HD premium sports delivered using H.264, we can quantify fidelity at access bitrates appropriate for typical DTH or broadband delivery. As it stands the concept of True HD services delivered to the home isn't universal, since HD content is predominantly interlaced and often at ¾ HD resolution (1440 not the full 1920 pixels). HD Blu-ray (1080p 50/60) represents the closest to the ideal, but it's typically restricted to HD premium movie subscription streaming services.
So herein lays the first key area for UHD to improve on, namely frame rate. The current crop of UHD screens can cater to 50/60 fps progressive rate delivered via the latest incarnation of HDMI, but even the majority of UHD sets delivered last year can only operate at a maximum frame rate of 30 fps, which is adequate for movies, but in no way acceptable for premium sports on such large screens.
This presents an immediate dilemma for those contemplating a UHD launch: restrict the frame rate transmitted or streamed to ensure backwards compatibility with existing shipped UHD screens or only launch UHD services when a compelling feature set exists in shipping screens? From a frame-rate perspective, HDMI 2.0 enabled screens shipped this year will probably be acceptable; after all it does represent a doubling of the frame rate with a move from an interlaced to a progressive rate and matches production infrastructure where we have yet to see a vision mixer capable of operating beyond 50/60 fps.
But frame rate is one of a whole host of expected features needed to bring the "Wow" factor to UHD viewing. A move from 8 bit to 10 bit compression along with Wide Color Gamut (WCG) and High Dynamic Range (HDR) need to be factored into the allocated bandwidth to appreciate the full impact of UHD services. Currently 10-15 Mbps UHD services compressed using HEVC is being utilized for cinematic content, without provision for incorporating WCG and HDR, as shown by Harmonic with the Electra™ X3 encoding a wide range of content using HEVC main 10 at NAB 2015.
To implement WCG and HDR requires a software-based encoder with the flexibility to add such features as when the industry converges on appropriate solutions and standards shipping on screens to the public. But it still leaves the question what will be the likely costs of such additions to cinematic content – probably an extra 25-45% as a worst case scenario over the bandwidth required for UHD resolution using HEVC Main 10 encoding.
Catering for premium sport coverage requires not only WCG and HDR to be factored in, but also a move beyond the current limit of 50/60 fps imposed by both production equipment and current screen shipments. This could push the basic compressed HEVC Main 10 bandwidth up from 20-25 Mbps by 50-60%, which is a serious bandwidth for those managing the purse strings of any HD to UHD transition. Proof enough that software-based encoding is key to implement WCG/HDR and deploy the latest coding advances to keep the compressed bandwidth reasonable!
Want to know more about these issues and our perspective? Harmonic, in conjunction with TDG® and Dolby®, has produced the Complete UHD Guidebook, available as a free download.
– Ian Trow, Sr. Director, Emerging Technology & Strategy, Harmonic