Manage video and audio delivery with cloud-based workflows
Use advanced video encoding and crystal-clear streaming services to reach your audience, anywhere. And benefit from safe, secure content at every level. All while helping your bottom line thanks to EyeQTM content-aware encoding.
Market-leading video and audio encoding for your media services in a single workflow.
Web-based UI simplifies your workflow. Less REST API calls and more on-air time.
Stream, scale and protect your content with AES-128 and forensic watermarking.
Complete security for peace of mind from design to operations. Compliances with regulations including ISO 27001, ISO 22301, SOC 2, and more.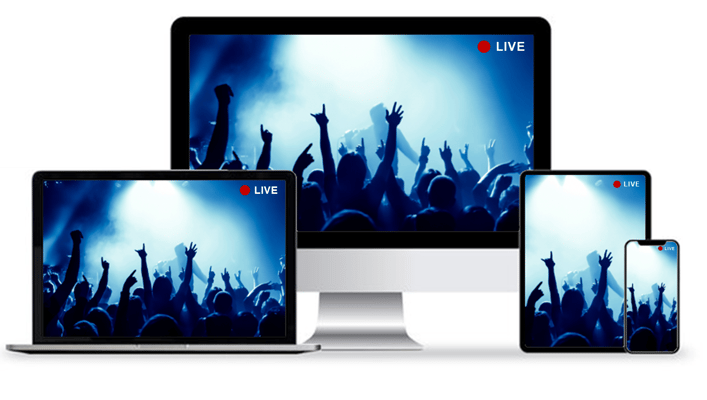 Deliver your video services, simply
Get your streaming media services where they need to be with an easy-to-use user interface (UI) on a single workflow. VOS®.io makes your content available online, fast with the minimum amount of API calls, and with market-leading encoding.

Create engaging, high-quality streaming experiences
Effortlessly deliver your live and file streaming content across a range of client technologies including HTTP Live Streaming (HLS), MPEG-DASH and Smooth Streaming. With built-in support for HTML5, media source extensions and encrypted media extensions, Harmonic's VOS.io ensures enriched, adaptive cloud streaming experiences that captivate your audience.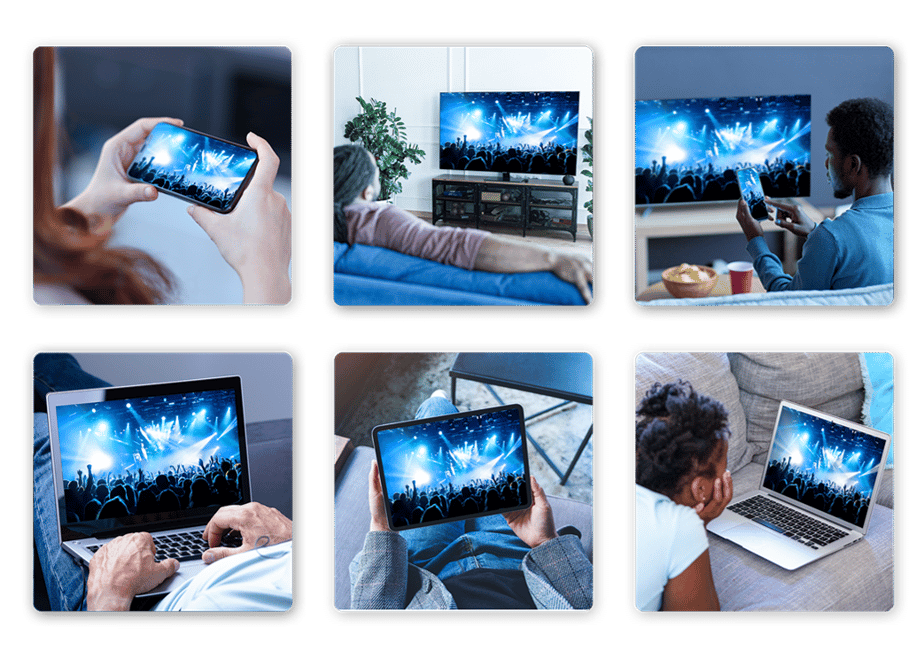 Scale media services to hit your audience targets
Live broadcast sporting events, concerts, press conferences, and webinars directly to your audience, at scale. Harmonic's VOS.io handles audiences of any size while allowing you to control how and when viewers watch your media services.

Studio-quality audio and video encoding
Provide exceptional clarity, detail and depth of your media services with the latest video and audio encoding technologies like Dolby® Atmos and Harmonic's AI-based EyeQ.

Push content protection
Maintain confidentiality, integrity and control distribution of your video assets with Advanced Encryption Standard (AES-128) or with other DRM systems.
Complete security from the core and beyond

Secured access allows only the right people and approved devices access to any VOS application with features like single sign-on and multi-factor authentication requirements.

All data protection connecting to VOS are through HTTPS (Hypertext Transfer Protocol Secure). The protocol keeps communications secure and malicious parties out.

VOS.io follows the best practices for security to provide enterprise-grade security at every level.
Usage-based pricing for your cloud-based media workflows

No upfront costs, pay for only what you need

Prices are comparable to Azure Media Services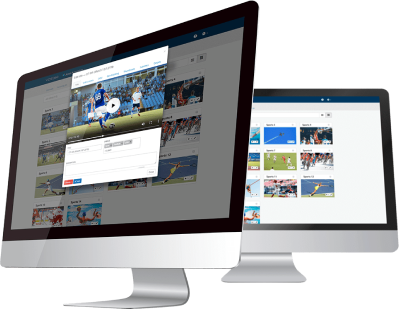 Maintain confidentiality, integrity and control distribution of your video assets with Advanced Encryption Standard (AES-128) or with other DRM systems.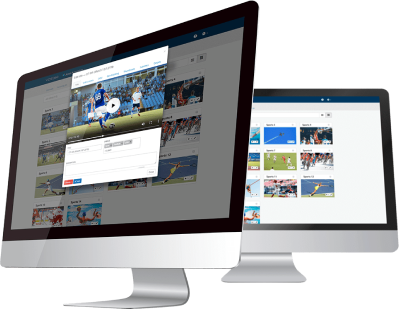 Protect media services, reduce content and credential hijacking with a robust anti-piracy solution including forensic watermarking.
Get answers to frequently asked questions
How can I get access to VOS.io through Azure Marketplace?
The VOS.io offer will be available in the coming weeks through Azure Marketplace and officially launched in Q4, 2023. Join the waitlist to experience beta versions to try and explore before the official launch. Every month we will release new beta versions including new features.
What are the advantages of migrating from Azure Media Service to VOS.io?
The main benefit of the Harmonic VOS.io solution is that it provides enterprise customers with a simple solution for all media workflows from a single solution.
Key benefits include:
Media pipeline that orchestrates video and audio into a single workflow.
Web interface for easy evaluation and integration, with simple-to-use API's.
Single solution for all modern content distribution.
Seamlessly integrated with Azure marketplace.
Market-leading EyeQ™ content-aware encoding that can save up to 50% in bandwidth and storage costs.
Perfect for 24x7x365 live events streaming.
Scales delivery according to your needs.
Prompt service support.
Support for features such as SRT, HDR and multi-channel audio.
Billing only on actual minutes of the services used.
What are the differences between VOS.io and VOS360 Media SaaS?
VOS.io is perfect for enterprise and industry professionals looking for a ready-made solution for simple video workflows and with high standards for quality, protection, and support. This solution is comparable to Azure Media Services.

VOS360 Media SaaS is best for media and entertainment professionals looking for a customizable solution for advanced video workflows including expert-level feature sets, exceptional video quality, 24/7 monitoring and 99.995% service uptime commitment.
Frequently asked
questions
How does VOS360 Media Lite compare to Azure Media Services?
Add words replacement or substitute when comparing the two products, and add the benefit of how VOS360 is even better.
What are the service options for VOS360 Media Lite?
Harmonic offers multiple services for VOS360 Media SaaS. You get access to a dedicated customer success manager to ensure you have all of the support and information you need.
VOS360 includes a standard service agreement and access to 24/7 DevOps through the Harmonic HUB.
You may also choose to extend service availability to 99.995%.
How can I get support when using Harmonic's VOS360 Media Lite?
You can get assistance from the Harmonic Technical Assistance Center for all your support questions and issues. The fastest and most efficient way is through our HUB Portal.