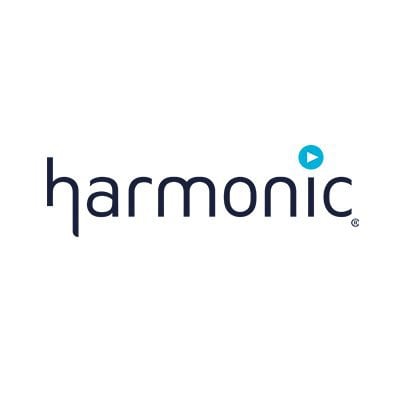 Software-based Encoding Is Driving Momentum for UHD and 4K Services
The broadcast and pay-TV industries are gearing up for the mass deployment of 4K video. Research from Strategy Analytics revealed that almost half of all homes in the U.S will own a 4K TV by 2020. Yet, as consumer desire to watch video content in higher resolutions and on an ever-growing number of screens grows, a monumental challenge exists for video content and service providers.
Despite advancements in video compression technologies over the years, they're finding it hard to deliver competitive video quality and an increasing number of services across bandwidth-constrained networks. A compression solution that offers format, codec and encoding scheme flexibility is required in order to deliver broadcast and multiscreen services with exceptional video quality at low bitrates. Harmonic has been at the forefront of video compression innovation for more than two decades and is meeting the needs of the industry with the Harmonic PURE Compression Engine™. The Harmonic PURE Compression Engine, which is at the heart of the award-winning Electra™ X advanced media processors and VOS™ cloud-native media processing solutions, provides exceptional video quality, industry-leading bandwidth efficiency and diverse format and codec support for all broadcast and multiscreen services. And because we know that over-the-top (OTT) services are in hot demand, with revenues expected to hit $65 billion by 2021, we recently introduced EyeQ™, a real-time video compression optimization solution that can be added on top of a Harmonic PURE Compression deployment to enhance OTT distribution. EyeQ boosts OTT video quality and reduces bandwidth consumption up to 50 percent. The Harmonic PURE Compression Engine and EyeQ video compression optimization solution are part of our software-based approach to video delivery, which ensures that video content and service providers are not limited by the constraints of custom hardware. With the Harmonic PURE Compression Engine, it's a breeze to distribute next-generation services such as adaptive bitrate (ABR) video streaming, UHD and 360° Virtual Reality video. Even better, our software-centric video encoding technology reduces CAPEX and OPEX, which is critical for video content and service providers wanting to compete against OTT streaming giants like Netflix, Yahoo and Hulu. To learn more about the Harmonic PURE Compression Engine, including the key video delivery challenges today and advantages of software-based encoding, download our ebook at http://info.harmonicinc.com/Harmonic-Pure-Compression-Engine.