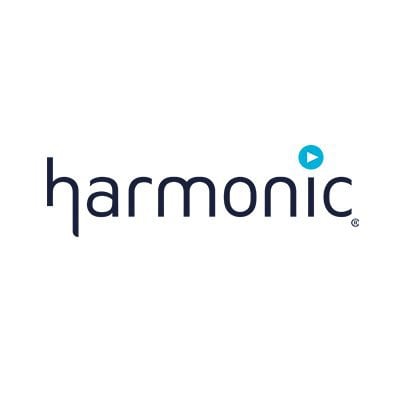 Video SaaS: The Smarter, Faster and Simpler Approach to Video Streaming
The media and broadcast industries are evolving at a rapid pace. Consumers are demanding higher quality experiences on an ever-expanding number of screen types. Operators want to satiate those demands by driving better-quality video experience on every device, while at the same time increasing their flexibility and monetization.
Through cloud-native and video SaaS solutions operators can boost business agility, launch services faster, reduce CAPEX and increase monetization.
At IBC2018, we showcased new product features to make your video streaming smarter, faster and simpler.
A smarter way to deliver UHD channels
Delivering UHD can be complex. But it doesn't have to be.
VOS®360 Video SaaS features powerful new statistical multiplexing capabilities that make it possible to statmux multiple UHD channels in a single pool or statmux UHD channels with HD MPEG-4 encoded channels together for broadcast or OTT delivery.
This new capability will get you that much closer to delivering the quality that your customers are waiting for.
The faster way to originate channels
New channel origination capabilities for VOS360 are having a huge impact on how service providers migrate OTT channels to the cloud.
These capabilities provide greater flexibility at a lower cost-per-channel making them very attractive. VOS360 leverages playout and graphic branding functionality while opening up a new level of efficiency.
Brand reinforcement, pop-up channels, rapid service deployment and expansion, are just the start of our video SaaS solution.
A simpler way to manage viewing peaks and monetize OTT
New disaster recovery scenarios and digital ad insertion for VOS360 SaaS created a lot of excitement at IBC2018.
It's now easier than ever for broadcasters, content owners and service providers to address viewing peaks during major events, like live sports.
VOS360 offers the benefits of a resilient, elastic and secure cloud with a usage-based pricing model to create a winning combination.
We also know that monetizing OTT can be challenging. That's been simplified with our new content replacement and personalization features within VOS360.
Operators can now deliver server-side targeted advertisements and replace content during blackouts. This allows them to better monetize their content and drastically improve the overall end user experience.
What are you waiting for?
A software-centric approach to video delivery provides numerous benefits.
Our VOS360 Video SaaS continues to gain momentum around the world with new deployments for live and on-demand OTT channels.
Our SaaS solution powered a new UHD service featuring NASA content available in HDR and helped Telkomsel scale-up its new mobile OTT service.
To learn more about how our software-based and SaaS solutions can make your video streaming smarter, faster and simpler, get in touch with us here.