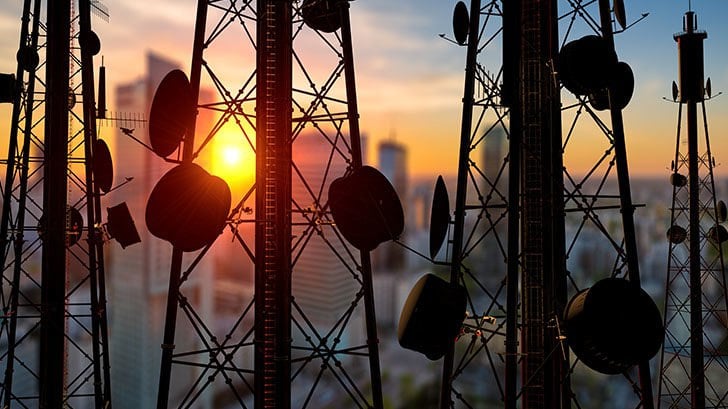 ATSC 3.0 - On the Path to Advanced Television
April 17, 2020 | 6-Minute Read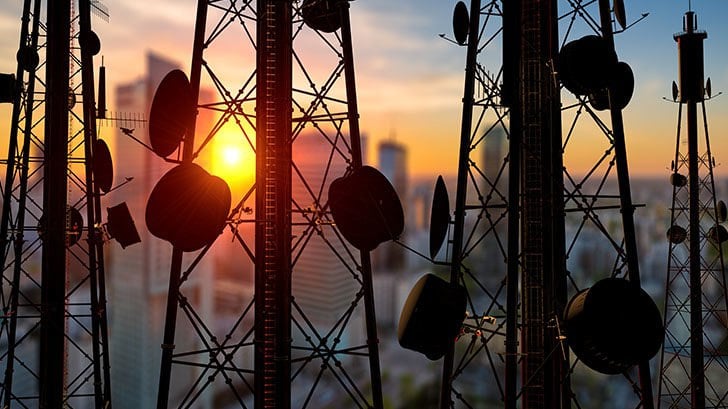 The story of ATSC has been building and gaining momentum for over two decades and 2020 is slated to be the year that ATSC 3.0 will begin to change the TV landscape. In times when we talk a lot about cord-cutting and streaming media, Next Generation broadcast TV is about to make a big leap onto center stage, and it's thanks to ATSC 3.0.
What is ATSC 3.0?
ATSC 3.0 is the most recent version of the Advanced Television Systems Committee (ATSC) standard. This standard defines how television signals are broadcast and interpreted by devices like your new UHD flat screen. It combines over the air (OTA) broadcast signals with the home internet.
New Technologies
HEVC video codec:

ATSC 3.0 utilizes the most advanced video codec available today: HEVC. It represents a two-generation gain in quality and efficiency over the MPEG-2 codec, which is used in the ATSC 1.0 standard. HEVC greatly improves encoding efficiency, as well as video quality. New technologies, like Harmonic's exclusive use of artificial intelligence to accurately model the human visual system offer even greater efficiency and video quality than conventional techniques to further advance the viewers' experience.
Dolby AC-4:

Dolby's new AC-4 audio codec offers advantages in audio that is similar to the results of using HEVC in the video. There is greatly improved encoding efficiency and quality with support for dialogue enhancement, intelligent loudness, and advanced dynamic range control. AC-4 also provides the most efficient support for multiple languages and descriptive services. Immersive audio is enabling sound to move around the audience in three-dimensional space and will make programming really come alive for viewers. These improvements are all native to the new format, eliminating much of the stream processing that is now required.
Advanced modulation:

ATSC 3.0 uses orthogonal frequency-division multiplexing (OFDM) modulation with a low-density parity-check code: FEC. Within a 6 MHz channel, the bit rate can vary from 1 Mbit/s to 57 Mbit/s depending on the parameters that are used. Up to 4 simultaneous physical layer pipes (PLP) can be used within a channel. This allows different robustness levels used for each PLP. Multiple PLP's allow the simultaneous transmission to mobile devices with robust parameters, while simultaneously transmitting to homes at higher bitrates.
Hybrid over the air (OTA) and over the internet (OTT):

ATSC 3.0 can use DASH packaging to deliver content OTT as well as OTA. This dual-pipe transmission provides support for hybrid services, in which some components of the service are delivered OTA and some components are delivered over an OTT broadband connection. Using DASH on both delivery paths provides the common layer that unifies broadcast and OTT, and hybrid services possible without reinventing an entire streaming ecosystem.

Benefits of ATSC 3.0 for viewers
ATSC 3.0 is designed to improve the viewing experience. ATSC 3.0 will raise the bar on quality. Here is how:
Video:

ATSC 1.0 standard is limited to 1080i or 720p resolutions. ATSC 3.0 can deliver 4K broadcast as well as high dynamic range (HDR), wide color gamut (WCG), and high frame rate (HFR). ATSC 3.0 is also capable of adapting to future extensions 8K for example. Advanced HEVC encoding can improve picture quality for all formats in addition to providing more channels.
Better audio:

Audio quality also benefits from the upgrade to ATSC 3.0 with Dolby AC-4. It allows for broadcasts of up to 7.1.4 channel audio for formats like Dolby Atmos and DTS:X and takes us well beyond the 5.1 channel surround sound in ATSC 1.0.
Improved signal reception:

Subscribers can receive more channels, with more modern reception devices. Advanced modulation supports delivery to a wide range of devices, going beyond just fixed home viewing. Mobile and indoor reception will provide coverage where ATSC 1.0 isn't practical.
Hybrid delivery:

Cloud services such as

Harmonic's VOS®360 platforms

can power a whole new range of capabilities by providing processing and CDN services to local broadcasters and national networks. This capability effectively ties OTA to OTT, opening up the new era of hybrid television broadcasting.

UHD delivery:

Programing is becoming available in native UHD. Initially, UHD content will be focused on special events (large sporting events, award ceremonies, and more), but as screen sizes grow UHD and even 8K will gain increasing importance for everyday viewing. The HD representation is can be transmitted over the air while the UHD representation is available via the broadband connection. Compatible TV sets can switch seamlessly between OTA and UHD if one of the two is unavailable due to bandwidth limitations or reception difficulties. OTT delivery conserves transmitter bandwidth so that stations that share an ATSC 3.0 transmitter (lighthouse) can all continue the regular HD programming, while still offering viewers the UHD experience.
DVR:

We've all come to expect a streaming-like experience when watching TV. ATSC 1.0 DVR is only available with cable or expensive home hardware appliances. Hybrid delivery makes time shift, pause, resume, start-over and more, available to all viewers. And it doesn't require expensive hardware or cable service.
Error correction:

The ATSC1.0 standard offered many improvements over analog, but unfortunately, it also introduced the "cliff effect". Viewers at the edge of the market who had marginal analog reception experienced intermittent or sometimes a total absence of service with ATSC 1.0. DASH delivery combined with cloud services can replace damaged OTA data with OTT data. This requires much less internet bandwidth than pure OTT, making it practical even for viewers with limited broadband service.
Rapid channel change:

In much the same way that content damaged in the transmission is replaced with OTT data, OTT data can be utilized by the TV itself to dramatically improve channel change time.
On-demand:

Programming for ATSC 3.0 doesn't need to be transmitted at all. As long as the TV has OTA reception, which provides the locating metadata, viewers can use their TV to view an unlimited variety of shows that are hosted in the cloud. Imagine never having to leave the OTA guide to watch programming recorded earlier, or unique programming that is available for browsing.
Increased monetization and targeted advertising capabilities:

ATSC 3.0 enables the delivery of targeted content, including advertising. This allows broadcasters to deliver a more personalized user experience and it opens up new monetization opportunities. For instance, the start of the occasional UHD program delivered via the broadband connection can have one or several targeted ads, or viewers could be registered and charged for the UHD/HDR version.
Compatibility with TV apps:

ATSC 3.0 defines a runtime environment that enables compliant TV apps to run on different TV sets to provide a unified user experience. Implementing hybrid services in a broadcaster-provided application has the benefit of making them available across all the devices that support the ATSC 3.0 application runtime environment.
Distribution to Cable and satellite:

The same cloud process that delivers OTT content directly to viewers can simultaneously deliver to cable, satellite and IPTV service providers. This eliminates the need for expensive dedicated circuits and ensures reliable delivery, even to systems that are located at the edge of the DMA.



Hybrid Broadcast Broadband Workflow
ATSC 3.0 adoption
TV stations have been testing ATSC 3.0 broadcasts since 2014. South Korea, for example, launched ATSC 3.0 in 2017. Three major South Korean broadcasters — MBC, KBS, and SBS — have been broadcasting ATSC 3.0 since May 2017. And the 2018 South Korean winter Games were broadcast in ATSC 3.0.
Deployment in the US relies on channel sharing for both the new ATSC 3.0 services and the displaced programs previously carried by the ATSC 3.0 host station. The shortage of open TV channels in the United States has slowed the process of rolling out the new standard as the necessary channel sharing agreements are often complex.
Broadcasters in the US are counting on many of the more advanced features of ATSC 3.0 to protect and expand future viewership and revenue. In 2019, Harmonic was been behind the scenes working in partnership with a station in Chicago, IL that continues to broadcast using the standard today. Many of the advanced features discussed above are being developed and tested so TV manufactures can build sets that go beyond the simple OTA features that were tested in the early trials.
By then end of 2020, we can expect up to 40 markets across the US to get ATSC 3.0-broadcasting stations. Harmonic continues to accompany broadcasters during that process, from design to deployment. Hybrid solutions that leverage the cloud can offer clear advantages when it comes to the Next Generation of broadcast delivery and optimization.
Local encoding and packaging are not enough to provide the full range of advanced features that make ATSC 3.0 more than just a better picture and sound. To compete effectively for viewers in the age of streaming television broadcasters need to go beyond simple improvements, they must meet and exceed the convenience and appeal of streaming.
Harmonic can provide encoding, encryption, and packaging for broadcast. Harmonic's VOS360 platforms and cloud services are available today. We can help your make ATSC 3.0 a truly complete, and compelling viewer experience.
Contact Harmonic today to learn more about how to start your transition to ATSC 3.0
By Thierry Fautier | May 19, 2021