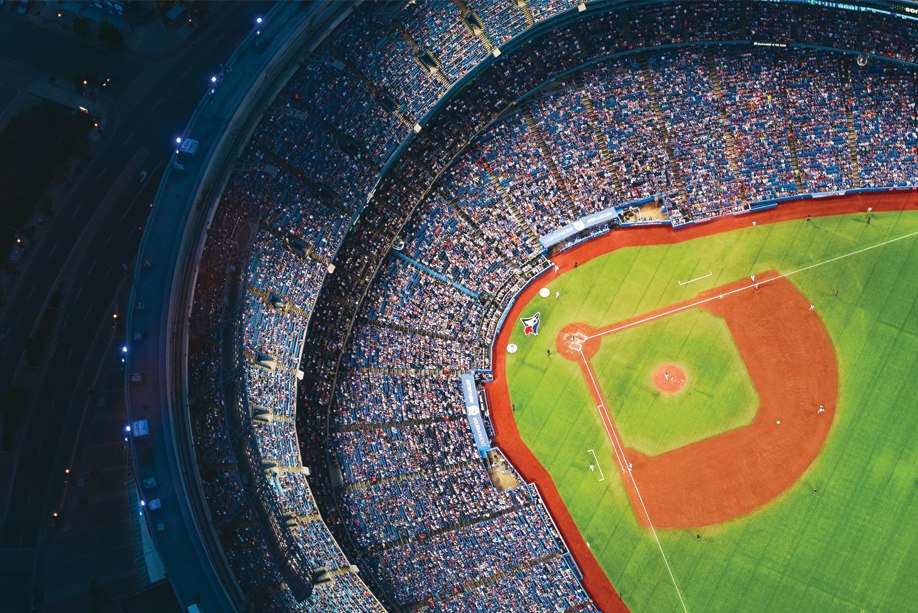 Delivering Live OTT: Why Scalability Is an Issue
July 04, 2019 | 3-Minute Read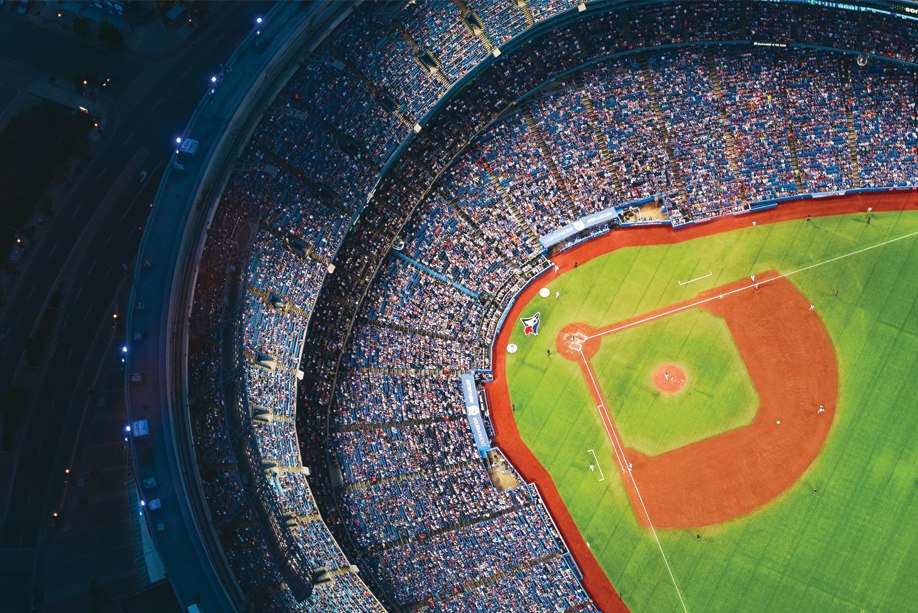 Over the last few years, video streaming habits have dramatically changed from on-demand only consumption to a scenario where more live content is being consumed, including popular sports events such as the India Premier League (IPL), World Cup, Super Bowl and the Olympics. To some extent OTT has become mainstream for live event coverage. Akamai reported 18 million concurrent sessions for the coverage of the IPL season in India.
With consumer enthusiasm high for live video streaming, you'd think the quality of experience (QoE) would be exceptional — at least on the same level as broadcast. But that hasn't always been the case. Scalability issues sometimes cause end-users to experience poor quality while watching live OTT services.
Why? There are multiple points in the delivery workflow that can create QoE issues for live OTT services. Figure 1 gives a generic view of a delivery chain with the headend terminated by the origin server, CDN, operator network and access network, showing all the points in the chain that can create scalability problems.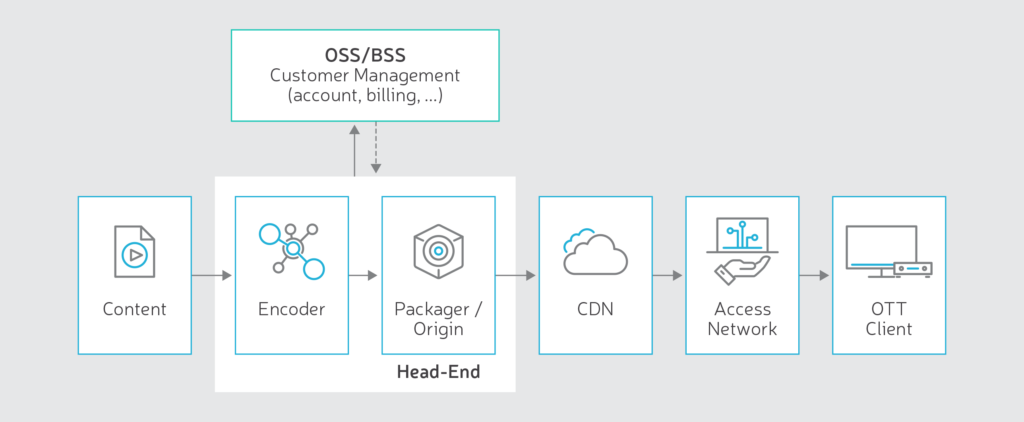 What about live OTT doesn't scale well?
There are two sources causing scalability issues for live OTT services. One is related to customer management and the other involves signal delivery challenges.
Issues with customer management
Popular live sports events are an opportunity for content distributors to bring dedicated bundles to market. These offers may be ignored by subscribers up until the final few minutes before the event starts. After seeing an ad campaign about the event, let's say a subscriber signs up. The operator's customer management system is flooded with last minute subscribers wanting to view the event.
This can cause problems at sign-up (i.e., initial provisioning of the subscriber) or at sign-in (i.e., when subscribers log in into the system after being registered) if the system is not well dimensioned to sustain the peak of demand. Those issues create a lot of frustration as the user is not even able to enter into the system and watch the anticipated live event.
Identifying the source of signal delivery problems
On the signal delivery side, several issues can occur when a high number of subscribers want to suddenly view an event at the same time.
Scalability issues at the origin server (first mile): The primary job of the origin server is to make live segments available for downstream CDNs. In addition, the origin server supports added value features like start-over TV, catch-up TV and targeted ad insertion. These features create a workload on the origin server that is partly dependent on the number of concurrently connected users. The origin server can, therefore, become a bottleneck if it is not well dimensioned or adaptable.
Scalability issues at the CDN (distribution network): The CDN is the element in the network that should grow in parallel with the subscriber base. CDN providers place cache nodes in various network locations to properly offload other upstream elements. At some point in time increasing the amount or geographical location of caches requires deploying or redeploying physical servers. This has to be properly organized and anticipated. Even if you know when a big sports event is happening, cache management needs to be planned by CDN far in advance before the event, and it is not always easy to predict the real network load.
Scalability on the access network (last mile): In the access network various situations can arise that impact QoE

.

Typically, these problems vary depending on the type of network (i.e., fixed line, DSL or fiber or mobile) and its associated technology. For example, mobile network operators need to make huge investments to migrate from 3G to 4G and now to 5G while at the same time trying to provide the most appropriate mix between bit rate and subscription fees. In this complex context, it's hard to imagine that oversizing the delivery network for the peak of consumption is a good solution for most telecom operators.
Scalability issues during the final stage of delivery to the home: If the OTT service is being delivered through a gateway (Wi-Fi for instance) contention can happen when too many devices connect to the same access point or when the connectivity to the client is bad. This will force the client to receive a lower bit rate that will affect the QoE. This is not related to the popularity of the content, but rather conditions within the end users' home and should be considered when delivering the content.
What's the solution?
OTT services from traditional service providers like cable operators and telcos are struggling to provide the QoE their subscribers are expecting. Few advanced OTT services like Netflix have deployed solutions to mitigate these issues but there is still a lot of work to do to make these services more flexible and dynamic and provide the same QoE for live services as VOD. At Harmonic, we are working every day to find solutions to these issues so stay tuned for more insights coming soon. In the meantime, check out some of our other blog posts on how the industry is addressing live OTT QoE issues with content-aware encoding and CMAF technologies.
Patrick Gendron is Director of Innovation at Harmonic for Digital Television Applications. He joined Harmonic with the acquisition of Thomson Video Networks. Patrick recently moved from managing the Harmonic R&D Innovation team to the Marketing Innovation & Evangelism team and is Harmonic's representative at DASH IF, DVB TM and Streaming Video Alliance. Previously, Patrick held senior program and engineering management positions in the digital television headend domain, with international R&D management activities, at Grass Valley and Nextream. He started his career as a research engineer at the Laboratoires Electronique de Rennes (Thomson CSF) where he developed new technologies for professional video transmission over optical fiber (long-haul, single-mode links). As digital technology was maturing for television applications, he moved to Thomson Broadband Systems in a project management role for a number of first-generation digital TV products such as satellite modulators and contribution MPEG codecs. Patrick is a graduate in Computer Science and Telecommunications from the Ecole Supérieure d'Electricité (Supélec).
By Thierry Fautier | May 19, 2021