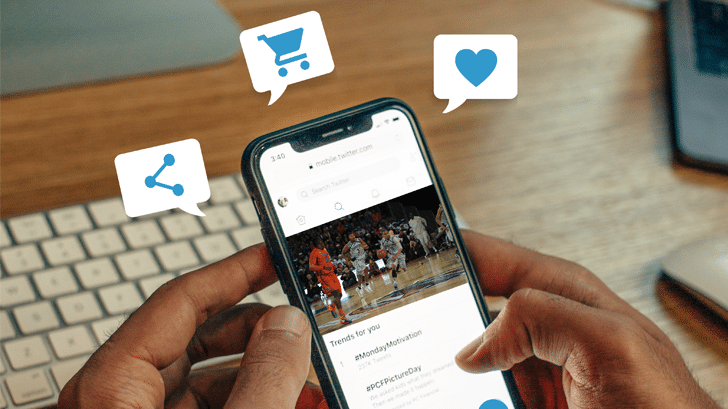 Boost Fan Engagement to Power Your Live Sports OTT Channel
November 08, 2019 | 4-Minute Read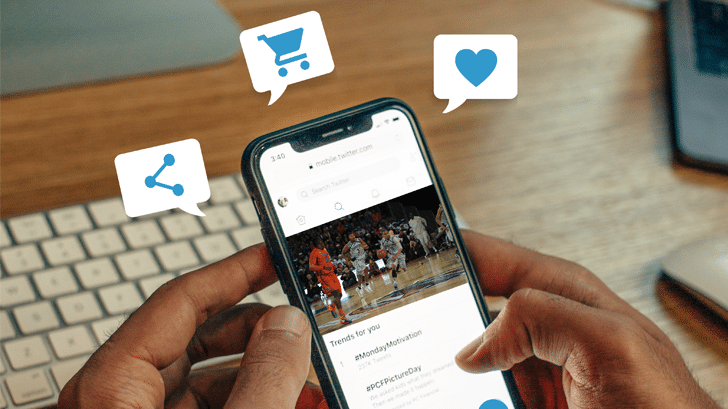 The number of live sports video streaming channels is growing. Today, it's possible to watch just about any sport on an OTT channel: NFL games, Premier League soccer, auto racing and more. The competition for viewers is growing too. Broadcasters, content owners and providers are now more than ever focused on the viewer experience. They want their subscribers to stay on the screen. So, the question becomes: How to get viewers to keep watching? One part of the answer is to increase fan engagement.
Why it's important to engage viewers
Branding is critical to creating engagement. The National Business Research Institute says that engaged translate into increased revenues, profitability, and market share.
Sports fans' behaviors are evolving, and technology has a huge role to play in sports fan experiences. According to Scrum Ventures, fan engagement technologies are set to have a massive impact on sports over the coming year. Especially with the 2020 Tokyo games that are leading this drive. The survey "The Current State of Sports Technology", 78% of participants said fan engagement technologies such as live streaming, eSports and content platforms would have the biggest impact on the sports industry. This is backed up by a more recent study by Vodafone. More than three quarters of business leaders from sports organizations have agreed that improving fan engagement is essential for business growth.
You'll need to deliver new and innovative fan experiences if you want to survive in this competitive market. Your OTT business's future success will rely on it. But how do you create engagement? Where does it all start?
Ways to create engagement for live sports streaming
Fan engagement is key because it creates emotional connections with your content. This emotional branding is the most effective tool to build loyalty, and to keep viewers coming back to your live sports streaming channel.
Take a look at these strategies. Fan engagement is a multifaceted tactic:
Understand and boost engagement with analytics: The more fans engage with your live sports OTT channel

,

the more data you can collect. Data lets you learn about what type of content consumers want and need. Madrid-based Spanish football organization LaLiga is one example of a live sports streaming provider that relies on data. They use it to understand who, how and when

the services are used, and how long

. In

partnership with Microsoft

they analyze engagement data to gather real-time insights into what fans behavior. This information is gold. It feeds back into development plans and guides the creation of new services for its hundreds of millions of football fans around the world. Knowing what your fans really crave is the first and most crucial step for your long term engagement strategy.
Create an omnichannel marketing strategy:

Statistics from AT&T from the recent Superbowl show that fans consumed 172% more data than the year before. That means twice as many status updates, tweets, messages and videos shared. You want to be apart of that. To leverage those sharing moments, create consistent touch points with your fans where they interact with your business, and on all relevant channels. Develop a single, seamless platform for engagement where sports fans can simultaneously watch live video streams, purchase their favorite player's jersey and re-watch the play-by-play. A successful marketing strategy will be the best game your business ever won.
Drive personalization and monetization with AI and targeted advertising: Every aspect of our lives is becoming more personalized. Sports fans are no exception. Not only do they want, but they demand tailored experiences. Monetization goes beyond targeted ads. It includes the entire experience, the use of multiple camera angles, and live statistics. OTT sports channels have a very niche audience, which is attractive for advertisers and a great opportunity to boost your monetization.
Leverage social media: 70% of fans are likely using Twitter to enhance their viewing experience of a live event. Give your fans the chance to send a live tweet and see how your OTT channel starts trending. #score. Thanks to OTT live sports streaming, you can leverage all social media platforms to enhance the viewing experience. Which is where this next point comes into play.
Introduce gamification: Apply typical elements of game playing (point scoring, competition, rules of play) to increase viewer participation. With OTT live sports channels there is an opportunity to boost interactivity via interactive elements. Take for example betting, player stats, and contests like in fantasy leagues. Everyone wants to play, and many will if they think they can win.
Humanize digital experiences: Drive long-term business growth by humanizing the customer experience. According Antevenio

,

this aspect is the link. Using the data you've collected and advanced analytics to create a customer-focused participation platform where all interactions are personalized is a fast pass to building

a community of engaged viewers

. They'll come to your OTT space like they go to their friend's place. Make them feel like they're at home, and they'll continue to come back and invite their friends.
You can create a successful engagement strategy today. Everything you need is at your fingertips. But what about tomorrow?
How technology is shaping engagement
Technology is changing, and so are viewers' habits. Today, you can make the sports fan experience more personalized, social and interactive. Do that and you'll see improvements in how viewers engage with your live OTT channel. However advancements in AI and targeted advertising technologies can also help pave the way to the ultimate personalized OTT sports fan experience, and this is likely just the beginning. 5G technology will be available soon, and it may just revolutionize how we think about OTT streaming entirely. Keep an eye on the game because this is just the first pitch. Check back soon to learn more about OTT for live streaming sports, and how Harmonic is helping broadcasters, content rights holders and service providers power more than 40K OTT channels world-wide.
---
Plan now for your OTT platform. It's a major step in the journey to your business success. Do you have questions about how to power your live sports OTT channel? Harmonic's VOS®360 SaaS make live video streaming simple. Get in touch with a Harmonic representative today and we can talk about your next steps!
By Thierry Fautier | May 19, 2021